111 Ways to Find Your Next Legal or Non-Legal Job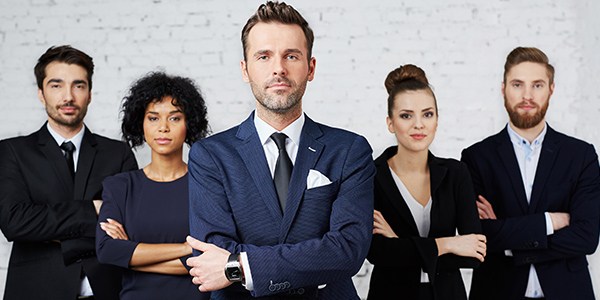 Unless the job finds you first, you are the one who will be charged with leading the search party for a new position. And "party" may be a bit of a euphemism. The peaks and troughs of being in the job search are enough to make you question, well, just about everything. Did you choose the right major in college, was your decision to go to law school solid, should you have done a different internship after 1L, is it okay to do something completely non law-related? Heck, you may find yourself wondering if you should have played kickball instead of climbing monkey bars during recess in first grade.
You're a smart and talented person, and probably funny and personable too, should it be this hard to find a new job? It is a tough economy. And even in a robust economy, finding the right socket to plug in your unique experience and education isn't always straightforward. But it is possible. As the job market finds its feet, law firms, companies, the government, and non-profit organizations will likely be launching broader candidate searches.
So part of your search strategy involves being ready and knowing where to look. And that is where this list comes in. Check out the sometimes-serious, sometimes-humorous, always-possible ways to find your next legal or non-legal job. And with a 111 to pick and choose from, there should be at least a few that apply to you. Whether actual, virtual, or otherwise, the possibilities will give you at least an idea of what might be printed on your next business card.
A special thank-you to colleagues and friends who contributed to the compilation.
Please note: This list is neither comprehensive nor is it exhaustive. Mention of items or links to websites are for informational purposes and are not endorsements of the listed items.
Where, How, When to find your next job...
With a former employer
At a local Bar association evening mixer
Through an informational interview
At yoga class
On a golf course
Law school career board
At the empty desk of the family business
Participating a charity half-marathon
Non-profit job fair
On a Kickball team (yes, they do exist)
In the kitchen (think new gadget invention, recipe compilation)
College career board
While biking a century
At a non-profit legal services organization, while volunteering
Law school alumni event
In your garage (think Silicon Valley start-ups)
At a CLE seminar
Through a favorite hobby
At a college alumni event
From a recruiter
Through former colleagues
At your high school reunion
While researching for a blog post
At a start-up
Tennis lessons
On an airplane
On you county's government website
On Facebook.com, from an unlikely re-connection
From emailing a former professor
While taking public transport
From contacting places you applied-to, but didn't intern at in law school
With the publishing company of your favorite law school supplement
On a cross-country roadtrip
From organizing a "pink-slip" happy hour with friends whose companies are hiring, or who are in the same boat
At a book store or discussion group
Through tutoring kids, and talking to their parents
Consulting with a law firm
Taking a language class
From an email thread to all of your friends letting them know you are job searching and what you're seeking
Volunteering on a political campaign
Yahoo! HotJobs [acquired by Monster.com]
Through submitting a white paper to firms, companies, non-profits about an important industry development
Helping with recruitment efforts for your law school or undergraduate alma mater
Meeting other like-minded, diehard sports fans...while tailgating
Putting out your shingle, opening your own practice
While consulting with a career/life coach
At a gathering organized on Meetup.com
While volunteering at one of the law school clinics you participated in as a student
At a non-law job fair, after de-emphasizing your law degree on your resume
Through a temporary, contract legal stint with a prominent solo attorney
Talking on a ski lift ride up, or carving the slopes on the way down
Weekly karaoke night
From publishing legal articles in online journals
At a conference
Through contacting a friend or former colleague who had the position you seek
Playing pick-up basketball at lunchtime, on a weekday
Attending local Chamber of Commerce small business mixers
Volunteering with other attorneys at a Bar Association weekend charity event
On a international trip, to a place you've always wanted to visit
Doing pro bono research for a former professor in a field you are interested in joining
At a book signing event
After organizing a "think tank" of fellow job seekers to generate leads and job search strategies
Volunteering with a favorite cause
At the dog park
While talking to your hair stylist
While hosting a garage sale
After submitting a constructive critique of an existing product or service of a potential employer
Through assisting other friends, family, former colleagues in finding a job or editing a resume
During an evening or weekend class in a subject you want to know better
From reading the leading publications in a field you are interested in joining
Through carpooling
Attending open houses of new businesses or restaurants
After going to a major networking conference, in another city
Assisting in fundraising efforts with an alumni association
Through posting links on a topic you are interested in on Twitter.com
Following users posting on a subject you are interested in on Twitter.com
Learning marketable tech skills, such as simple HTML or advanced computing software
Speaking at conferences or events or participating in speaker panels
Volunteering as a small claims court mediator
While interviewing leading figures for a book you are writing
From asking your parents for help in the job search
After obtaining an additional certification
At the FindLaw Career Center
While doing something you love to do
Editor's Note: Since the time this post was written in 2009, some of the websites referred to are no longer in operation.
Related Resources:
[Since initial posting, an image has been uploaded.]
Content For You