Top 3 Cool Legal Jobs This Week: Google, Daimler, and Moon Surfing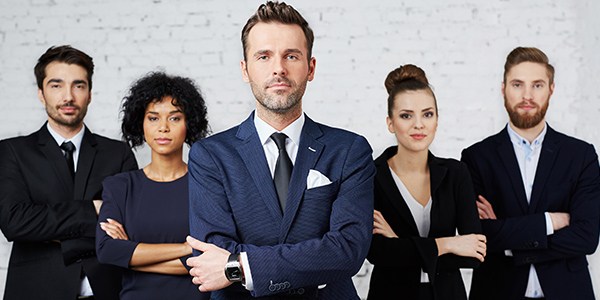 If you want a cool job, they're out there. The internet is virtually flooded with openings in interesting practice areas or with exciting companies.
Just take this week's batch for example. As part of our affiliate relationship with Indeed, we've rounded up legal openings at Google, in Daimler, and with a tour company that promises to "surf you to the moon" -- or just take you snorkeling in Maui.
This in-house gig will have you working for Daimler out of Durham, South Carolina, where their Mercedes-Benz plant is located, churning out high-end vans. ("Our slogan at Mercedes-Benz is 'Vans. Born to Run.' the company wants you to know.) As a lawyer with the Mercedes-Benz Vans division, you'd have a wide-range of in-house duties, from compliance and reputation management, to proffering legal advice, to preparing commercial, financial, and operational documents.
The company is looking for a J.D. with two or more years as a lawyer and, preferably, one year working in-house.
2. Team Lead, Legal Investigations, Google
If you want to pursue a career in internal investigations, Google would be a great place to start. This position, based out of Austin, Texas, would require you to respond to emergency law enforcement requests, guide a team of legal assistants, and escalate and facilitate communication as necessary.
This position isn't limited to lawyers, but it does require a deep understanding of legal processes, either criminal or civil. Some data analysis skills help too, as this job would require you to work with large data sets in order to develop new insights. (This is Google, after all.)
3. Lawyer, Surf You to the Moon
Surf You to the Moon is a San Diego-based tour guide company that offers a wide-variety of programs across the globe: surf instructions in Southern California, snorkeling in the Florida Keys, spear fishing in Oahu.
They don't need you as a tour guide, however. The company is looking to hire an attorney for project-based work. (You might get a discount on the surf lessons if you bargain for it, though.) It position is perfect for lawyers looking for extra projects. Knowledge of travel and tourism law is a benefit, but not necessarily required.
Have an open position at your law firm? Post the job for free on Indeed, or search local candidate resumes.
Related Resources:
FindLaw has an affiliate relationship with Indeed, earning a small amount of money each time someone uses Indeed's services via FindLaw. FindLaw receives no compensation in exchange for editorial coverage.
Content For You