Top 3 Cool Legal Jobs This Week: It's All About Compliance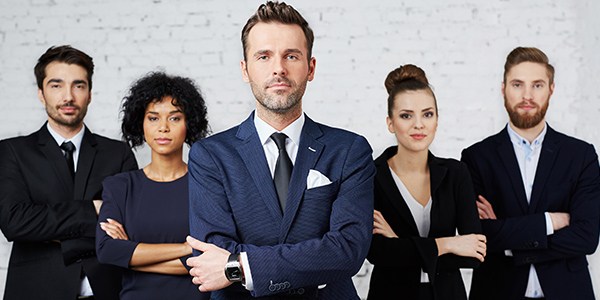 There are a couple of things you need to run a business in this world: capital, a great idea, and a great in-house lawyer. It's no secret that running a company in a highly litigious country can be a real task, particularly when faced with a wall of federal, state and local laws that must be observed. Hopefully, that's where you come in.
If you're looking for jobs this week, we suggest you look in house. As part of our affiliate agreement with Indeed, here are the coolest compliance attorney positions around
Aldridge Pite, LLP: Compliance Attorney
Aldrige Pite's opening looks like it's chock full of responsibilities, and almost all of them having to do with compliance. Rules have to be followed, and it looks like you could be dealing with that in spades. Specific requirements of this job include active membership with the Georgia Bar and a JD from an accredited law school. Bonus points if you have 5 plus years of regulatory compliance experience. Who knows? You can try it and see if compliance work is for you.
Comcast: Counsel, Compliance
It's ironic. You've accused them of spotty Internet service and now you could be applying for a job there. Comcast is looking for fresh blood in their legal department and it might just be you. Treat yourself to a trip to the City of Brotherly Love and feast your eyes on the Comcast building. It's a site to behold. Seeing as it is Philadelphia, they want the best so hopefully you were in the top quintile of your class. If not, you can still give it a try, right?
Lubrizol: Compliance Counsel
We'll admit it. Only a few of us here had heard of Lubrizol Corporation. But when we found out that it was a subsidiary company of Berkshire Hathaway, we put on our respect hats. Lubrizol deals with oils, greases -- lubricants... as if the name didn't flash any hints. This compliance job is another opportunity to dip your toes in the in-house world but it could cost you a move to Ohio.
FindLaw has an affiliate relationship with Indeed, earning a small amount of money each time someone uses Indeed's services via FindLaw. FindLaw receives no compensation in exchange for editorial coverage.
Related Resources:
Content For You