9 Essential Tips for Holiday Shoppers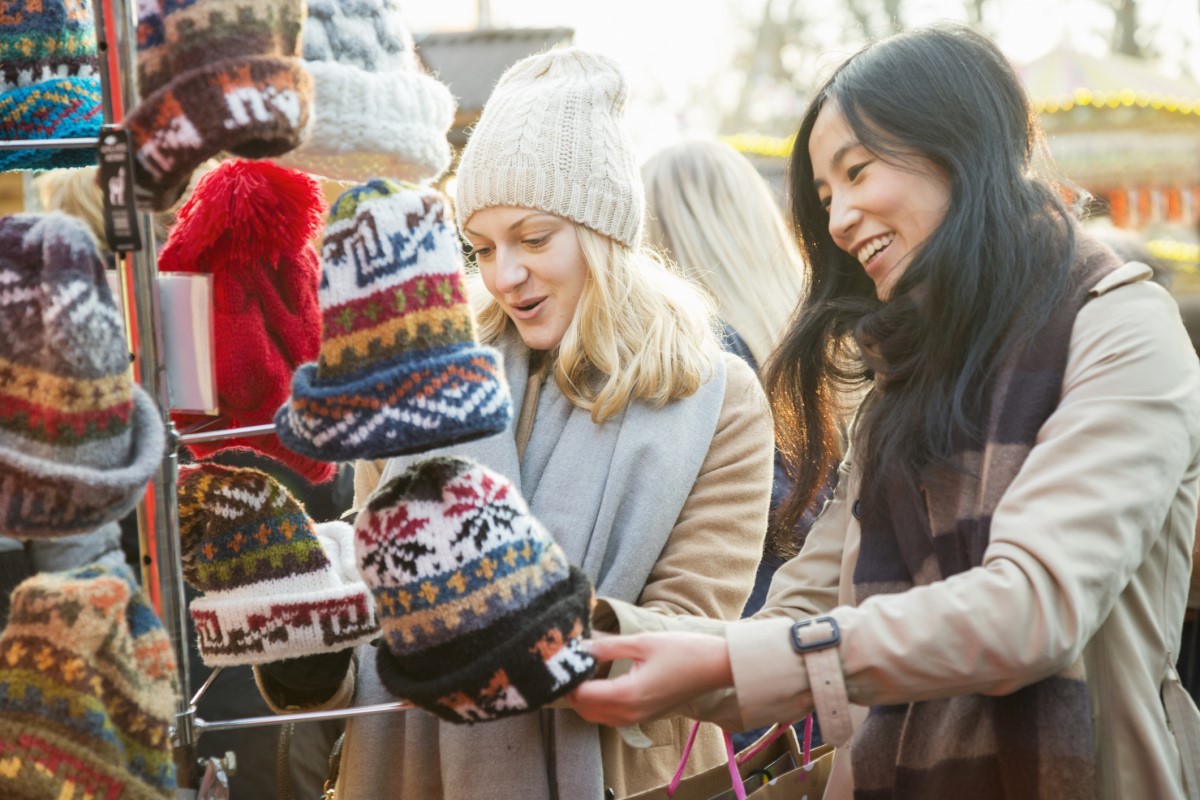 Last updated on December 2, 2022
Tis the season of the shopping tradition. Whether you traditionally listen to Mariah Carey melody-make at the mall, lose your car in the parking lot, or play tug-of-war with the last doll in the aisle, shopping can be exhausting. In addition to the sound of bells and choirs, there is stress in the air. Tweak your tradition with the tips below and make a real difference in your ability to obtain some quietude this holiday season.
Prepare a Plan
Think about what you want to buy and your overall budget. Make a list of the people you want to buy gifts for and be realistic about how much you can spend on each person. If you don't know what to buy for a specific person, set a price limit anyway, so you won't impulsively spend too much.
Probe Products
Look online for information about your purchases prior to hitting the stores. For each gift, research the purchase price from at least three unique sources. Additionally, read verified purchaser reviews and compare brand quality. You could end up getting a higher quality brand for a lower price than expected.
Ping Prices
Many retailers now offer online notifications for price changes. There are also browser extensions available that will notify you of price changes. Setting up price alerts may save you money on items you have not purchased yet and can offer you the opportunity to return an already purchased gift for a cheaper alternative.
Consider Credit Cards Carefully
Many credit card companies offer rewards programs. List out the rewards available on each card you hold, linking up any rewards that may be stacked to complement each other.
Create Clusters
If you are shopping in-store, find an area that has as many of your desired retailers as possible to minimize trips. By doing so, you will save valuable time and money.
Lean Local
Finding a unique gift can be difficult. Consider shopping at local small businesses. Many curate their collections carefully and offer items that may not be available at big-box stores, such as artisan or personalized gifts. Buying local also helps reduce the environmental effects created by a shipping-dependent economy and keeps money in your community.
Order Online
Ordering online can reduce stress by reducing the travel, time, and expense inherent to in-store shopping. When ordering online, however, consider the size of each item. Delivery workers can have a one-person lift limit of 150 pounds per package for a single worker and can deliver up to 600 packages a day. While online shopping is convenient for shoppers, repetitive stress and weight-related injuries for workers are a real risk. And while it saves you time, online shopping can keep delivery workers away from their families six days a week during peak season. If you decide to do some shopping online, consider limiting it to smaller items, or use it in combination with some in-store shopping as well.
Shop Safely
Whether shopping in person or online, keep your physical and economic safety in mind. When shopping in-store:
Keep your purse or wallet close to your body and don't take out your money or credit card until all items are rung up.
Don't fight with other shoppers over items.
If you are shopping with your kids, consider dressing them all in the same color so they are easier to see, and coordinate a meet-up spot in each store in case someone gets lost.
Keep your receipts and a running list of how much you spent.
Compare the list frequently to your bank and credit card statements to ensure no funny business appears on your accounts. Report any suspicious activity to your bank or credit card company immediately.
Prevent Procrastination
From out-of-stock products to late deliveries, frustrations of all sorts await the procrastinating shopper. Set a deadline for when shopping will begin and end. If you are shopping online, order earlier than you think you should to ensure your packages arrive well before the holidays. In recent years, both Covid-19 and potential rail strikes have threatened on-time delivery. If you've passed your shopping deadline, consider giving a handmade gift, such as gift baskets with soaps, baked goods, or candles or a scrapbook filled with memories for your bestie or significant other.
Shopping experiences are rarely perfect. But as writer Donald E. Westlake said: "As we struggle with shopping lists and invitations, compounded by December's bad weather, it is good to be reminded that there are people in our lives who are worth this aggravation, and people to whom we are worth the same." If you find these tips helpful, pass them on to those people and have a happy and healthy holiday.
Related Resources:
You Don't Have To Solve This on Your Own – Get a Lawyer's Help
Meeting with a lawyer can help you understand your options and how to best protect your rights. Visit our attorney directory to find a lawyer near you who can help.
Or contact an attorney near you:
Content For You