Underwater on Mortgage: Just Stop Paying?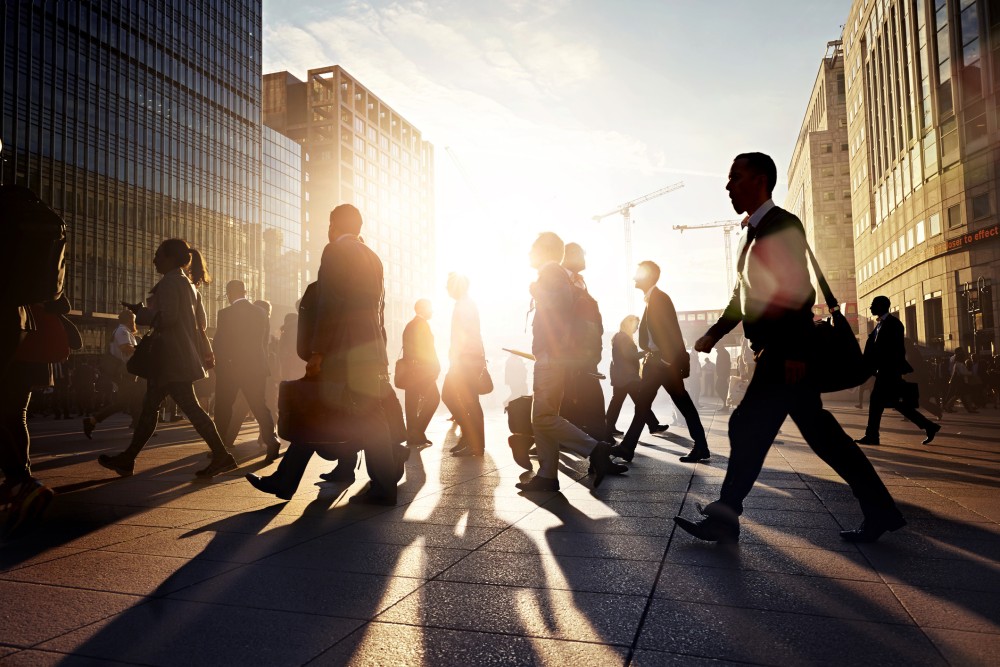 A big part of the reason why the economy is sagging may lie in the difficulties facing the housing market. Now, many have probably heard reports about rising foreclosures, but could a chunk of the foreclosures going on actually come from homeowners making a "strategic" decision to, basically, throw their hands up and just stop paying? Well, according to a TIME article, that's exactly what a study suggests may be going on in some places.
Essentially, homeowners who are "underwater", i.e. they owe more than what their house is worth, may be making the choice to simply not put more money into a house that's lost such value. In other words, some people could be entirely capable of paying the mortgage, they simply may be choosing not to. The piece suggests a motive that, despite the potential consequences of failing to honor their mortgage obligation, "lenders tend not to pursue former homeowners for the money they are owed because of the prohibitive cost of tracking down such people and suing them." So, is this really a great idea?
Well, regardless of whether these "walk aways" are strategic decisions or are simply being done by homeowners who can no longer keep up, it's probably not something many would advise homeowners to do, and certainly not as a first option. Here are some things to keep in mind about defaulting on mortgages, as well as some other options that probably apply in particular to those who actually can't keep up on their mortgage payments.
Consequences and Considerations
1) Credit score will suffer. Needless to say, stopping payments on a mortgage, particularly if it leads to default, foreclosure, etc., will have a disastrous impact on a credit score. This isn't necessarily the end of the world, particularly if someone doesn't intend to buy another home any time soon. Also, credit can, of course, be rebuilt over time.
2) Homeowners could still be on the legal hook. Walking away from a home may not always relieve an owner from their legal obligation to pay. As noted in the article, yes, there are practical limitations to collections. Lenders might not feel that a certain deficiency owed is worth their while, but this may be a calculated decision on their part, and they may have the option to pursue remaining debt in court.
3) Home values could rebound. The housing market has ups and downs, and depending on a particular local market, it may be a good idea to maintain a long-term perspective in mind with regard to a house's value. Getting expert legal and real estate advice for homeowners considering a "strategic" walk-away may be a good place to start.
Alternatives
1) Renegotiate and modify. Before taking any action, especially before a homeowner stops paying a mortgage, they should contact their lender to discuss alternatives, as well as the possibility of renegotiating their mortgage. Government programs are encouraging lenders to modify mortgages or renegotiate, although it can be difficult to get lenders to write off principle (as opposed to modifying an interest rate, for example).
2) A short sale. This isn't likely a viable option for those that can actually afford to pay their mortgages, but lenders can agree to short sales that could include the lender "writing off" any deficiency. This still results in a hit to a person's credit, and there are potential tax issues to be considered, as well.
3) A deed in lieu of foreclosure. This is an option similar to a short sale where basically someone is handing over their deed as opposed to letting their home fall into foreclosure. The considerations for this option are fairly similar to those for a short sale, too.
4) Bankruptcy. Yes, the B-word. It is a last resort, but for individuals in dire straits, and particularly those with a variety of debts in addition to a mortgage, bankruptcy could provide the opportunity for a fresh start. Of course, a bankruptcy has severe implications to the debtor's credit, but it may offer the opportunity to essentially rebuild credit from scratch.

Editors' Note 7/20/09: Clarification to language on deficiencies, as some jurisdictions may limit legal recourse available to mortgagees.

You Don't Have To Solve This on Your Own – Get a Lawyer's Help
Meeting with a lawyer can help you understand your options and how to best protect your rights. Visit our attorney directory to find a lawyer near you who can help.
Or contact an attorney near you: