2 Guys Toss $1M Lotto Ticket in Garbage, Then Sue N.J. Lotto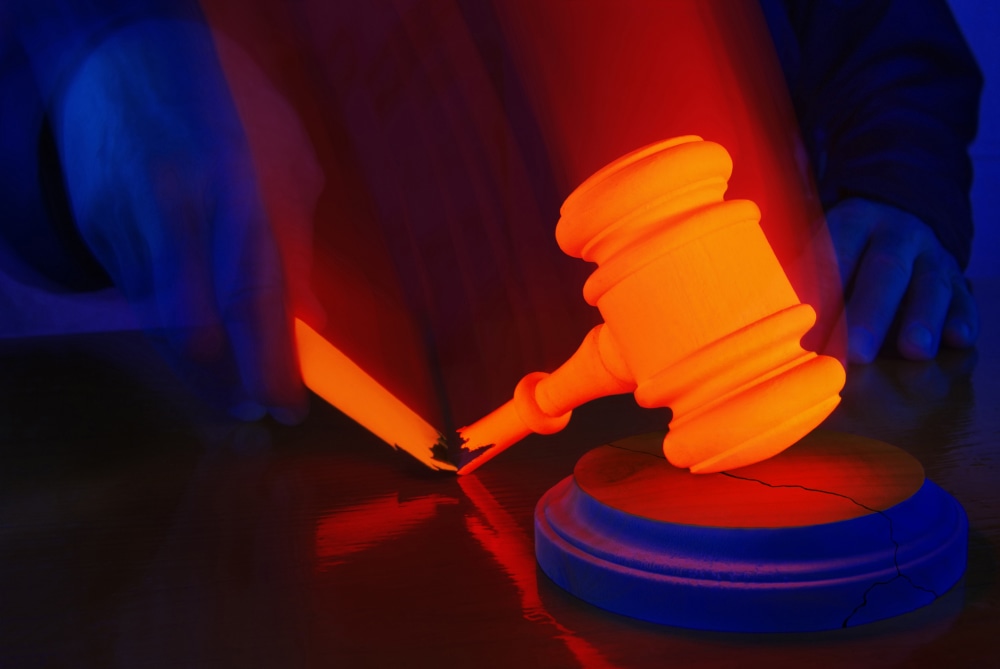 Two unlucky chumps are suing the New Jersey Lotto after they supposedly tossed a winning ticket worth $1 million in the garbage in 2013.
New York residents Salvatore Cambria and Erick Onyango filed suit against the New Jersey Lottery Commission, the lotto commissioner, and even Gov. Chris Christie for failing to post the current winning Powerball numbers on the state lottery's website on the night of the drawing. The pair alleges that because of the delay in posting the current winning numbers, they thought their ticket was a loser and tossed it in the garbage.
Can you really sue the lotto for a ticket you toss in the trash?
Suing the Lotto for Negligence
While an average person might chalk Cambria and Onyango's poor choices to their own hasty reading of the lotto website, their suit in federal court alleges that the New Jersey Lottery Commission was negligent.
Cambria told The Record that he asked Onyango to check the winning numbers on the lottery's website just minutes after the fateful Powerball drawing, and trashed the ticket based on numbers they later learned were from a previous drawing.
Negligence requires that the defendant owe a duty to the plaintiff that was violated by the defendant's acts or omissions. In this case, it is unclear whether the New Jersey Lottery Commission or any named officials had a duty to update the lotto's website at the instant of drawing. In fact, a reasonable person might assume that it is the lotto player's responsibility to notice the date printed neatly underneath the title reading "Current Winning Numbers" on the lotto website.
Seems like a long shot, but Cambria and Onyango are like modern-day Han Solos; never tell them the odds.
Does the State Owe Them $1M?
In addition to the negligence claim, the Powerball pair claim that the state lotto breached its contract with the two by not surrendering the $1 million. They say they can prove they purchased the winning ticket since it was the "middle one" in a sequential series of three tickets purchased at the same time.
However, the New Jersey Powerball rules state that a ticket must be validated in order to be eligible for winnings. It's unclear whether Cambria and Onyango's combination of circumstantial evidence is enough to suffice.
Even if the lotto ticket-tossers do get their $1 million, who knows how much their attorney will want.
Follow FindLaw for Consumers on Facebook and Twitter (@FindLawConsumer).
Related Resources:
You Don't Have To Solve This on Your Own – Get a Lawyer's Help
Meeting with a lawyer can help you understand your options and how to best protect your rights. Visit our attorney directory to find a lawyer near you who can help.
Or contact an attorney near you: