Man Asserts 'Right' to Goat Sex, Gets Arrested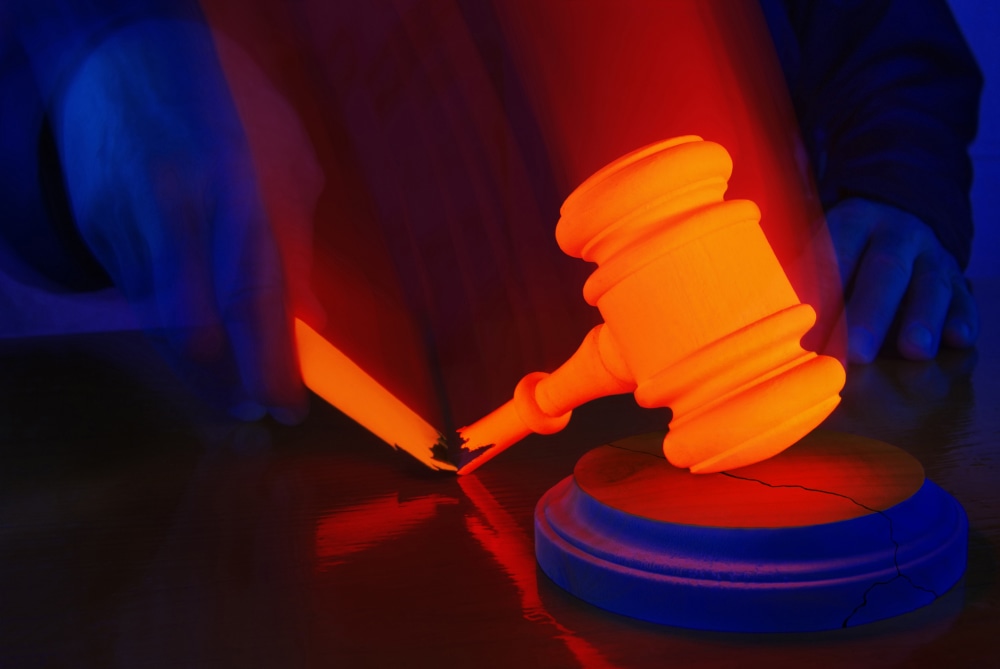 A Wisconsin man's arrest may have goat sex advocates bleating for their constitutional rights. What would PETA say about this?
Shaun Orris, a 41-year-old advocate of goat love, was arrested for disorderly conduct at a Waukesha area restaurant, where he wouldn't stop pestering patrons about their supposed constitutional right to intercourse with goats, reports Milwaukee's WITI-TV.
Don't be caught sitting on your constitutional right to boink goats, read on!
Disorderly or Patriot?
Police in Waukesha were dispatched to arrest our star-spangled goat-sex advocate about 2:45 in the morning last Thursday, when they found him "bloodied" and belligerent after being punted by the restaurant's owner for engaging customers in goat coitus debate, reports Waukesha NOW.
Orris continued to proclaim his constitutional rights to authorities as they escorted him to the hospital, even though this sexual pioneer's "rights" conflict with Wisconsin law.
It's important to note, however, that the Wisconsin warrior for the Constitution has only been charged for his concealed pocket knife and disorderly conduct, and not his unwavering support of goat/human relations.
There's No 'We' In Bestiality
Sexual relations with animals, goats or otherwise, is a criminal offense in many states. It can be charged as a misdemeanor, as is the case in Florida and Wisconsin, or even a felony.
Those states without explicit animal-sex laws might simply prosecute sexual congress with a goat under existing animal cruelty statutes.
For strong goat-whoopie rights activists like Orris, his rights may be an issue that only the Supreme Court can vindicate.
Scalia Was Right!... Oh Wait, No
Being a full-time Supreme Court Justice and part-time morally conservative Nostradamus keeps Antonin Scalia busy, but he wasn't too busy in 2003 to predict that goat-banging was the next logical step after decriminalizing gay sex.
Justice Scalia knew that striking down laws against sodomy, which were used to criminally punish two consenting males from having sex, would lead to hordes herds of goat-love supporters camping on the steps of the Supreme Court, demanding their constitutional rights.
On the other hand, it's entirely possible that Orris' "right" is something fictional, produced by mental illness and intoxication, and not at all analogous to true human civil rights battles which continue to be fought today.
Related Resources:
You Don't Have To Solve This on Your Own – Get a Lawyer's Help
Meeting with a lawyer can help you understand your options and how to best protect your rights. Visit our attorney directory to find a lawyer near you who can help.
Or contact an attorney near you: