Middle Fingers and Free Speech: Who Can You Flip the Bird To, and When?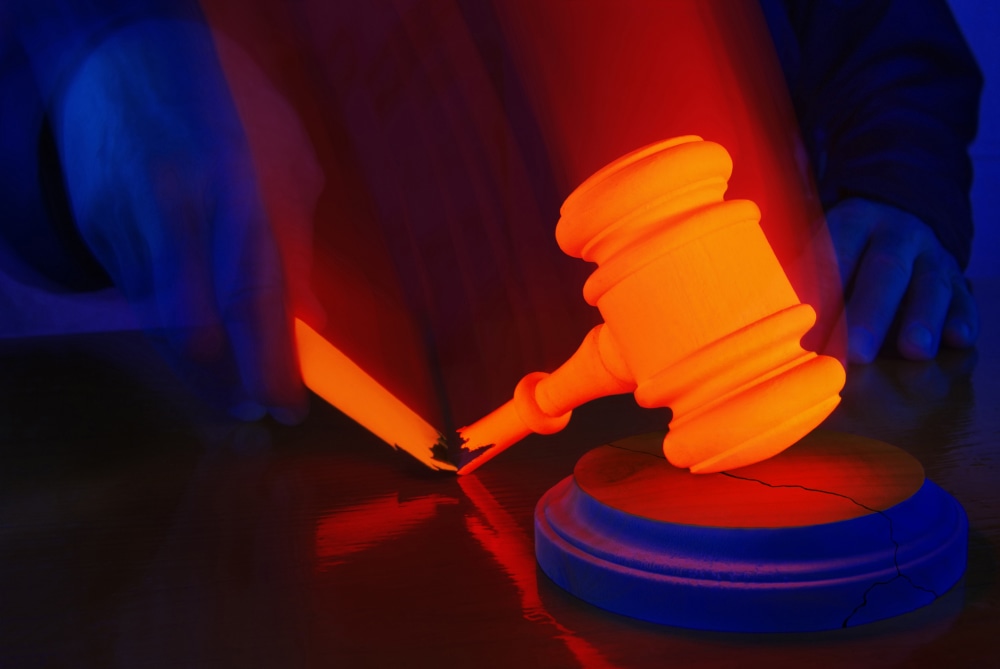 Icons from Steve Jobs to Mike Ditka have done it; perhaps Johnny Cash did it best. There is something primeval about flipping the bird, like it was the first, finest, and most simple and complete insult we ever learned and we have yet to find one better. The middle finger's wordless punch transcends linguistic barriers and leaves no doubt as to its intent. It is speech, perfected. Does that make it perfectly legal?
In most cases, flipping the bird is considered free speech protected by the First Amendment. But the limits to that protection might surprise you:
It may not seem like the wisest use of a hand gesture, but court after court has said that a raised middle finger to police officers doesn't rise to the level of a crime, or even reasonable suspicion that a person has committed one. So by all means, if you're feeling extraordinarily brave, show that cop a bird.
Maybe you had enough of the neighbor's inflatable snowmen and full-size Santa-and-reindeer replica descending his chimney. Maybe it's time to stick it to the community organizing committee. Or maybe you're just not a holiday cheer kind of person. And federal courts have said that that's okay.
It turns out that standing and one-finger-saluting your church pastor mid-sermon doesn't qualify as disorderly conduct, at least according to the Georgia Supreme Court. Instead, the state statute only criminalizes fighting words or a true threat. Maybe they just didn't take this guy's middle finger seriously.
File this one right above flipping off the cops on the Bad Idea Checklist. We don't know why you'd want to anger a judge presiding over your case, but you should know your free speech protections are curbed in court, by a little thing called contempt. Criminal contempt encompasses anything disrespecting the dignity of the court, and most judges are more than happy to the charge it any time that they feel threatened, and much happier if they feel insulted or ridiculed.
Related Resources:
You Don't Have To Solve This on Your Own – Get a Lawyer's Help
Meeting with a lawyer can help you understand your options and how to best protect your rights. Visit our attorney directory to find a lawyer near you who can help.
Or contact an attorney near you: