Polly Want a Conviction? Man's Parrot May Be Witness to His Slaying.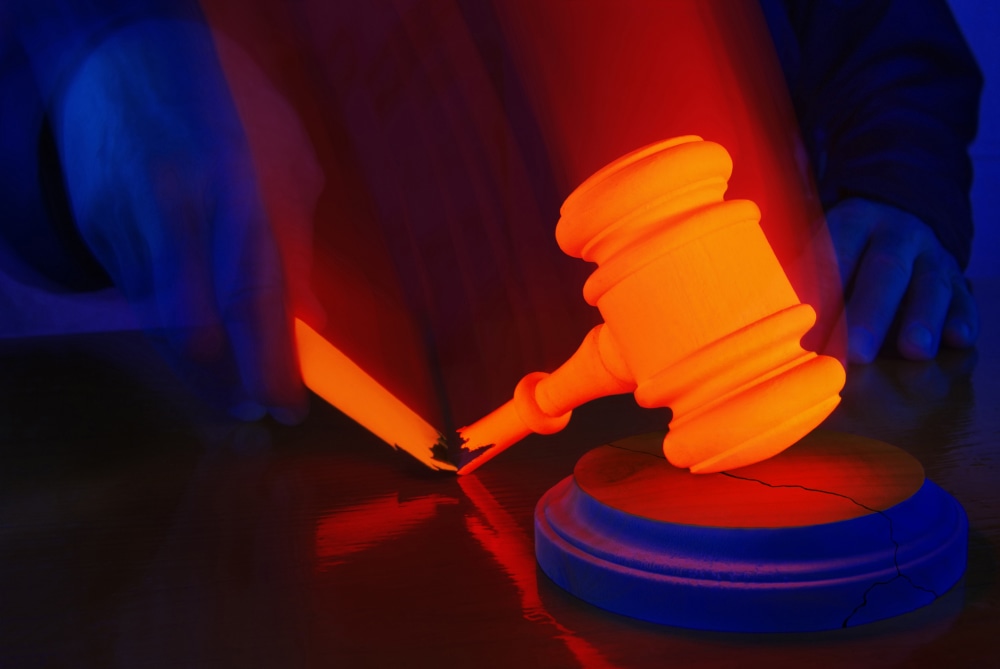 "Don't f*ing shoot!" Those are the words of Bud, an African gray parrot in Ensley Township, Michigan. And they may have also been the last words of Martin Duram, Bud's owner who was shot and killed in his home last year.
So who's the prime suspect, according to Bud? And will he be able to testify at trial?
Sticking to His Story
Bud's version of events hasn't changed much. Duram's parents believed the foul-mouthed fowl witnessed the murder and has been reciting his late owner's last words ever since. Duram's father, Charles Duram, told WOOD-TV, "I personally think he was there, and he remembers it and he was saying it." His mother, Lillian Duram, agreed, adding, "That bird picks up everything and anything, and it's got the filthiest mouth around."
Duram's ex-wife and Bud's current owner Christina Keller has also heard Bud say "Don't f***ing shoot." "I'm hearing two people in an intense argument," Keller said. "Two people that I know, voices that I recognize." And Doreen Plotkowski, the owner of Casa la Parrot in Grand Rapids, is also on board, telling WABC, "It's definitely an argument between a man and a woman," adding, "it's something that he's heard, definitely heard before."
Parrot Evidence
If "Don't f***ing shoot" were Martin Duram's last words, to whom was he saying them? Local law enforcement thinks it may have been his current wife, Glenna, who was found at the murder scene with a gunshot wound to the head but survived the incident. Police records show Glenna left three suicide notes with relatives before the shooting, but allegedly doesn't remember writing any of them. She told police she doesn't remember the shooting, and only regained her memory afterwards at the hospital.
It's unlikely the prosecution could rely on Bud's testimony at his former owner's murder trial. (Although the thought of a parrot resting his little claw on the Bible and swearing to tell the truth is absolutely adorable.) Bud's testimony is probably inadmissible as hearsay, but could come in under Michigan's "excited utterance" exception or "statement under belief of impending death" exception.
And while Martin Duram's family is certain of the source of Bud's latest vulgarity, proving it came from the victim's mouth, and not some other speaker, is likely impossible. Poor Bud is probably left replaying the horrors of Martin's murder to himself and will have to rely on other evidence to bring the killer to justice.
Follow FindLaw for Consumers on Facebook and Twitter (@FindLawConsumer).
Related Resources:
You Don't Have To Solve This on Your Own – Get a Lawyer's Help
Meeting with a lawyer can help you understand your options and how to best protect your rights. Visit our attorney directory to find a lawyer near you who can help.
Or contact an attorney near you:
Content For You