9th Cir. Rejects Challenge to Reno Highway Expansion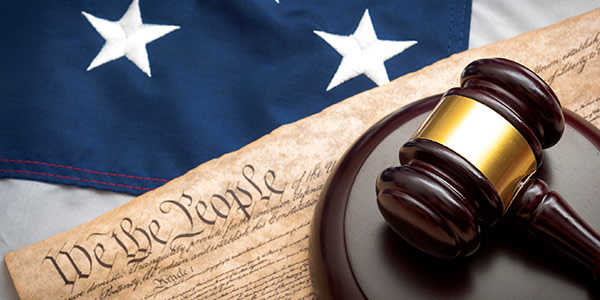 Well that didn't take long. Just over two weeks after hearing oral arguments over a controversial Reno highway expansion, the Ninth Circuit has refused to halt the project. Community groups had opposed the controversial SouthEast Connector, seeking an emergency injunction to halt the project and arguing that it had been approved without sufficient environmental review.
The Ninth, it seems, didn't even have to think twice about it. The court quickly rejected the group's appeal, in a three paragraph opinion which found no indication that the lower court had abused its discretion when it allowed construction to go forward.
Don't Mind That Mercury
The SouthEast Connector is a long-planned, much-litigated highway expansion that would further connect southeast Reno with Sparks, its neighbor. Though it's only 4.5 miles long, it's no small project, with six lanes and a $290 million price tag.
The Upper Southeast Communities Coalition has long opposed the project, arguing that it has not been given sufficient environmental review. According to the Coalition, the highway expansion could increase flooding, damage wetlands, and kick up highly toxic mercury in a land that's still tainted by its Gold Rush past. Even the EPA warned about projects "potential mercury impacts on nearby aquatic systems," the group argues. But, despite these concerns, the U.S. Army Corps of Engineers, responsible for issuing permits and conducting environmental review on the project, determined that the extension would have no significant impact on the environment and declined to create a full Environmental Impact Report.
We're Going to Build the Road
The Coalition sued to enjoin the project while its environmental review claims are litigated. In June, a federal district court rejected their request for an emergency injunction, finding that the Coalition had little likelihood of succeeding on the merits. "We will proceed. We're going to build the road," the executive director of the Regional Transit Commission responsible for the expansion declared. The Ninth Circuit made that declaration much more likely to come true on Monday, upholding the district court ruling. That means construction will continue for the immediate future.
That's not exactly the end of the story, however. The Southeast Connector is slated to be finished by December 2017 and a trial on the merits remains pending in district court. In the meantime, opponents are considering how to respond to the most recent setback. "Our entire organization and all of our stakeholders and supporters are incredibly disappointed," founding Coalition member Kim Rhodemyre told the Reno Gazette-Journal. "We are speaking with our attorneys right now to try and figure out what our next step is. We are still in discussions about that."
Related Resources:
Content For You