Community Caretaking Exception: 9th Cir Overturns Pretextual Ruse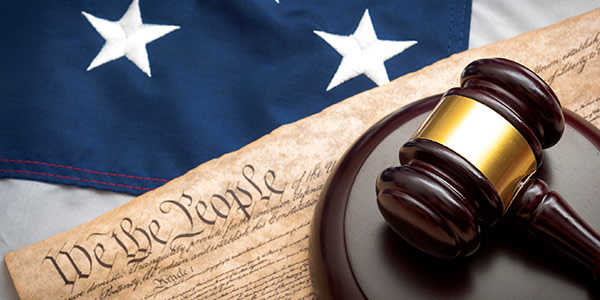 The Ninth Circuit Court of Appeals ruled on Wednesday that the community caretaking exception to the warrant requirement does not apply to a vehicle that was impounded and searched as a result of a pretextual stop.
In 2009, Los Angeles Police Department Detective Todd Hankel asked a marked police unit to develop a lawful reason to stop Jesus Cervantes because he believed that Cervantes was involved in drug trafficking. In response to Hankel's request, Officer Sanchez and Officer Colley stopped Cervantes for failure to come to a complete stop behind the limit line at an intersection.
After Cervantes failed to produce a license, registration, and proof of insurance, and the officers were unable to locate a record for him, the officers concluded that Cervantes was driving without a license. They decided to impound and search his vehicle. The search turned up approximately two kilograms of cocaine, and the officers arrested Cervantes for unlawfully transporting narcotics.
Cervantes moved to suppress the cocaine found in the car, claiming that officers searched his vehicle in violation of the Fourth Amendment. The district court denied Cervantes's motion, finding that the officers had lawfully impounded the vehicle, and that the impoundment and search were justified under the community caretaking exception to the Fourth Amendment's warrant requirement.
The Ninth Circuit Court of Appeals disagreed.
The government bear the burden of showing that a warrantless search or seizure falls within an exception to the Fourth Amendment's warrant requirement. Under the community caretaking exception, "police officers may impound vehicles that jeopardize public safety and the efficient movement of vehicular traffic."
Once a vehicle has been legally impounded, the police may conduct an inventory search, as long as it conforms to the standard procedures of the local police department. However, "an inventory search must not be a ruse for a general rummaging in order to discover incriminating evidence."
Here, the Ninth Circuit found that Hankel's hunch that Cervantes was transporting drugs -- while correct -- was not supported by probable cause.
The panel also ruled that the vehicle search did not fall within the community caretaking exception to the warrant requirement because neither Sanchez nor Colley provided any testimony that Cervantes's vehicle was parked illegally, posed a safety hazard, or was vulnerable to vandalism or theft.
Judge Sandra Ikuta, the dissenter on the three-judge panel, criticized that the majority "wiped out" the circuit's simple rule, which allowed the police to determine whether it's necessary to remove the vehicle from a public location in order to "prevent it from creating a hazard to other drivers or being a target for vandalism or theft."
Do you agree, or did the majority make the right call?
Related Resources:
Content For You