Court Ruling Makes DMCA 'Safe Harbor' Less Safe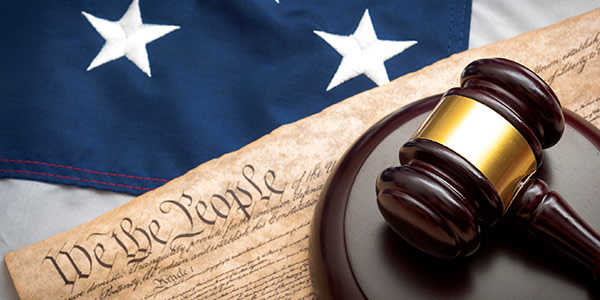 A federal appeals court reversed a trial court that said an internet publisher was protected from copyright infringement under the safe harbor of the Digital Millennium Copyright Act.
The U.S. Ninth Circuit Court of Appeals said common law agency rules apply to copyright violations, and returned the case to the trial judge for more discovery. According to the circuit court, the safe harbor would apply if the infringing photos were posted by users, but not if the site's moderators acted as agents for the publisher in Mavrix Photographs v. LiveJournal.
"Whether these photographs were truly 'posted at the direction of the user,' or instead whether LiveJournal itself posted the photographs, depends on whether the acts of the moderators can be attributed to LiveJournal," Judge Richard A. Paez said for the court.
The appeals court then vacated the trial court's order denying discovery and remanded the case for further proceedings.
"Direction of the User"
LiveJournal is a social media platform, which allows users to create and run "communities." Users post and comment on related subjects, and the communities can create their own rules for submitting and commenting on posts.
The site engages paid and volunteer administrators to run the communities, including "moderators" who review posts submitted by users to ensure compliance with the rules. LiveJournal, following guidelines of the DCMA, protects against copyright infringement by designating a form to report infringements, by promptly removing reported violations and by prohibiting repeat offenders from the communities.
One community, called "Oh No They Didn't," features celebrity news. Users submit photos, videos, gossip, and other information, which moderators review and post.
Brendan Delzer, a paid moderator, was responsible when a user posted photographs copyrighted by Mavrix Photographs on the celebrity pages. He apparently did not review the Mavrix photographs, however.
No Notice, No Takedown
Mavrix did not notify LiveJournal of the infringement, and did not utilize the takedown procedure. Instead, Mavrix sued for copyright infringement.
The trial court granted LiveJournal's motion for summary judgment under Section 512(c) of the DCMA. The judge concluded the company was protected by the safe harbor provisions.
In reversing the trial judge, the appellate panel noted that its ruling could be at odds with BWP Media USA v. Clarity Digital Group. In that case, the U.S. Tenth Circuit Court of Appeals held that a hosting service could qualify for safe harbor protection even with paid independent contractors.
"To the extent that BWP's holding contradicts our case law that common law principles of agency apply to the DMCA such that a service provider is liable for the acts of its agents, including its employees, we reject it," the Ninth Circuit panel said.
Related Resources:
Content For You