Free Speech on College Campus Addressed in 9th Cir. Ruling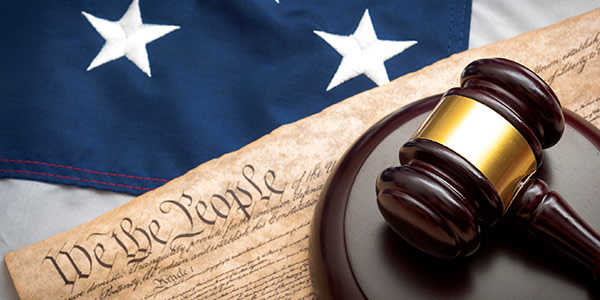 Controversy has been rumbling at Fresno State since 2010 when conservative student Neil O'Brien started a chapter of Young Americans for Liberty at the school and allegedly began "harassing" professors in the Latin American Studies department there.
Last week, the Ninth Circuit effectively upheld Fresno State's view that O'Brien had expressed harassing speech. But the court also let stand his count against the school on the grounds that it retaliated against him for his conduct. The opinion has gotten mixed reactions from both sides.
Provocative Poem
It all started with an innocuous poem entitled "America", obviously with an intent to lull the reader into a false-sense of deluded patriotism. What follows in verse is pointedly provocative language.
Here are a few excerpts of the poem sourced from College Media Matters:
"'America the land robbed by the white savage,' the 'land of the biggest genocide,' the 'place of greed and slavery,' the 'rapist of earth,' 'America the place for institutionalized racism,' the 'land of the brute, the bully, the land of the glorified killers, the eater of souls,' 'America, where corporations are worthy more than babies,' 'America, where women give birth but not votes,' 'America the one who beat my cousins with bats for being brown,' 'America the killer of mothers and fathers,' 'America the willingly blind and proudly stupid.'"
O'Neil, who took umbrage to the language and expressed his views in the college's newspaper publication. He also boldly approached two professors at the college and accosted them with questions as to why the poem was allowed to appear in print.
Response
The school placed O'Brien on probation and did not allow him to come within 100 feet of the department building or faculty. Other restrictions were also placed on his movements. The school deemed his actions "intimidating and harassing" under its discipline policies. Obviously, he sued, but the district dismissed his complaint.
Circuit Decision: No Threats Allowed
O'Brien comes out of the circuit court with a half-loss, half-win. What seems like one issue is really two. The Ninth Circuit ruled that the school's policies were not unconstitutionally vague and restrictive of student free speech rights and that, given the circumstances, an objective person could find that O'Brien's conduct was intimidating. That was the loss part.
The win part was this. O'Brien had also sued alleging that the school's conduct in the aftermath amounted to an unconstitutional retaliation against him designed to shut him up or to chill future speech. If true, the court said, such a matter ought to be allowed to proceed to trial.
In the end, it appears that the decision should encourage institutions of higher learning to step lightly in disciplining students. Free speech interests versus countervailing state interests for order have never been so frothy.
Related Resources:
Content For You