Grazing Regulation Challenge, and Criminal, Elections, Immigration and Tax Issues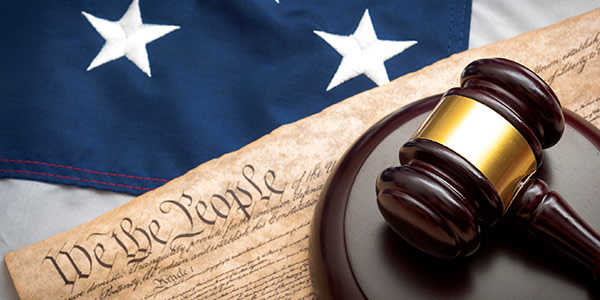 In Garcia v. Holder, No. 07-71182, a petition for review of the BIA's order denying petitioners' motion to reopen their removal proceedings, the court granted the petition in part where the BIA erred by failing to exercise its discretion to consider or decline to consider petitioners' supplemental brief and the attached exhibit relating to a new medical condition allegedly incurred by mother. However, the court denied the petition in part where the BIA did not abuse its discretion in concluding that petitioners' daughter's new medical condition did not warrant reopening.
In Hongsermeier v. Comm'r of Internal Rev., No. 07-72828, the court affirmed the tax court's determination of petitioners' federal income tax deficiencies and liability for underpayment of interest, holding that 1) the tax court's determination of the percentage deduction in the taxpayers' deficiencies, plus other benefits, accorded with the court's mandate in Dixon and was not an abuse of discretion; 2) the IRS Commissioner's position did not constitute fraud on the court or bad faith; and 3) the Tax Court did not abuse its discretion in relying on the materials available to determine a settlement fraction.
Nader v. Cronin, No. 08-16444, involved an action by independent candidates for president, including Ralph Nader, who were denied access to Hawaii's ballot for the 2004 election. The court affirmed summary judgment for defendants on the ground that the relevant provisions governing ballot access did not violate the Equal Protection Clause or the First and Fourteenth Amendments because plaintiffs failed to show that Hawaii's election scheme imposed a severe burden on independent candidates for president even in light of an examination of Hawaii's regulatory scheme as a whole.
In US v. Melchor-Meceno, No. 09-10012, the court affirmed defendant's sentence for illegally reentering the U.S., holding that, because defendant's prior Colorado felony menacing conviction was categorically a crime of violence (as outlined in U.S.S.G. section 2L1.2), the district court properly applied the enhancement to defendant's sentence.
Western Watersheds Project v. Kraayenbrink, No. 08-35359, concerned a National Environmental Policy Act (NEPA) challenge to eighteen amendments to the Bureau of Land Management's (BLM) grazing regulations. The court affirmed partial summary judgment for plaintiffs where 1) the BLM failed to address concerns raised by its own experts, the Fish and Wildlife Service, the EPA, and state agencies; and 2) there was resounding evidence from agency experts that the eighteen amendments to the BLM's grazing regulations may affect listed species and their habitat. However, the court vacated in part on the ground that the district court failed to consider plaintiffs' Federal Land Policy and Management Act claim under the framework and with the deference set forth in Chevron.
Related Resources
Content For You