Ninth Circuit Judicial Conference: As Bad as GSA's Vegas Trip?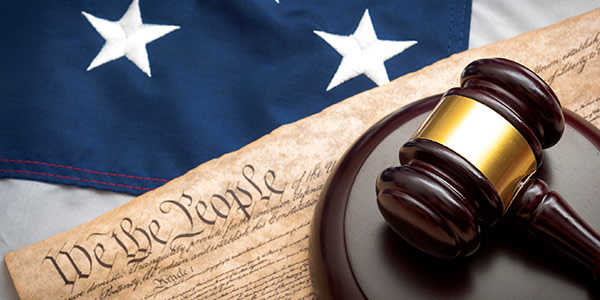 The public rarely seems interested in judicial conferences, but the Ninth Circuit Judicial Conference in August will be an exception.
As you've probably heard by now, the 2012 Judicial Conference will be August 13-16 at the Hyatt Regency Maui Resort & Spa in Maui, Hawaii. In light of the recent fallout at the General Services Administration (GSA) over that agency's 2010 extravaganza in Las Vegas, it's understandable that a trip to Maui would raise a few eyebrows.
While the Ninth Circuit conference is still months away, Republicans are already threatening to punish all of the appellate circuits for the Ninth Circuit's perceived splurge. Republican Senator Jeff Sessions told Politico on Monday that all the courts should consider cancelling their judicial conferences. "If the courts can justify it being important to their work product, conducting them in a lean, efficient, cost effective way, perhaps it can be justified ... but I think the courts ought to look at whether they even need to do those, whether it needs to be done every year, and how it can be done cheaper.'
But is the conference location, alone, evidence of excess?
If you've ever read a travel guide when about planning a Hawaiian vacation, you know that Maui is considered the priciest of the islands. The Hyatt Regency is one of the nicer resorts on the island, but it's by no means the most expensive.
The New York Post reports that the site of the "lavish, $1 million conference" features a salon, 1,800 feet of beachfront property, two pools with waterfalls, a rope bridge and an outdoor whirlpool. From our own trip to Maui, we can confirm that it also has a fantastic waterslide and penguins in the lobby. Most of these -- penguins sadly excluded -- are standard amenities at Hawaiian resorts.
The appellate court responded to the criticism with a statement, noting "The conference is authorized by law 'for the purpose of considering the business of the courts and advising means of improving the administration of justice within the circuit.' The conference fully adheres to these goals ... Costs for lodging and air travel to attend the conference are comparative to those found at mainland venues. Any sporting and recreational activities are paid for by individuals and are not reimbursable."
Hawaii is one of the Ninth Circuit Court of Appeals states. The location choice may not be prudent from a public relations standpoint, but it doesn't seem as excessive at the GSA Vegas debacle. The real question is whether the taxpayers feel comfortable paying for these judicial conferences at all. If the outcry over this conference continues, Sen. Sessions may be able to find support to rein in judicial conferences.
Related Resources:
Content For You