30 Injured in United Airlines Flight Turbulence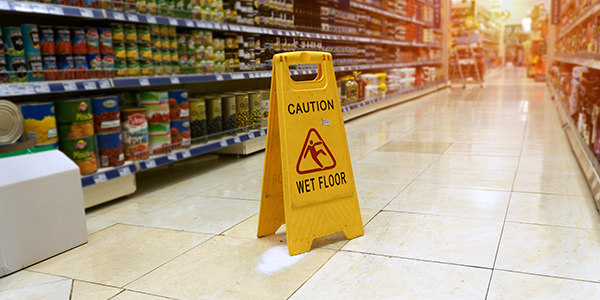 When the captain puts on that "fasten your seatbelts" sign, you should pay attention. A United Airlines flight from D.C. to L.A. was diverted to Denver to treat the 26 passengers and 4 crew members who were injured, one severely, in turbulence encountered over Kansas.
United Flight 967 was hit with bad weather over the Midwest, according to a report from the Associated Press. The flight crew made the decision to divert the flight to Denver International Airport on the evening of Tuesday, July 20. The plan landed safely at 7:45 p.m.
Most of the passengers and crew sustained minor injuries such as whiplash, sprains, cuts and bruising. One person was severely injured according to FAA spokesman Ian Gregor in Los Angeles, but he did not tell the AP the nature of the injuries.
Passengers told the Denver Post that people were bounced around the cabin. Passenger Kaoma Bechaz told of one woman, whose head slammed into the side of the cabin, leaving a crack above the window and another girl across the aisle, that flew into the air and hit the ceiling. Bechaz herself was unharmed because her seatbelt was fastened tightly. Bechaz said the flight attendants were able to calm the situation fairly quickly after the turbulence passed.
Any legal action over injuries sustained while as a passenger of an airline come under a unique set of regulations. Airlines are governed by the Federal Aviation Act, which requires that air carriers exercise a high standard of care. Although an airline is not an insurer of a passenger's safety, it is responsible for even the slightest negligence on the part of its employees, and is required to do all that is reasonable under the circumstances to prevent injuries from happening.
When the plane arrived in Denver, the Post reports a temporary triage station had been set up. Passengers and crew who needed further treatment were sent on to Denver area hospitals. At 9:30 p.m. local time, a special United flight took off for Los Angeles carrying many of the passengers from the diverted flight on to their original destination.
There was interior damage to overhead bins and arm rests of the plane, according to authorities, but there was no apparent damage to the plane's exterior.
Related Resources:
You Don't Have To Solve This on Your Own – Get a Lawyer's Help
Meeting with a lawyer can help you understand your options and how to best protect your rights. Visit our attorney directory to find a lawyer near you who can help.
Or contact an attorney near you: