5 Tips for Accidents Involving State, City Vehicles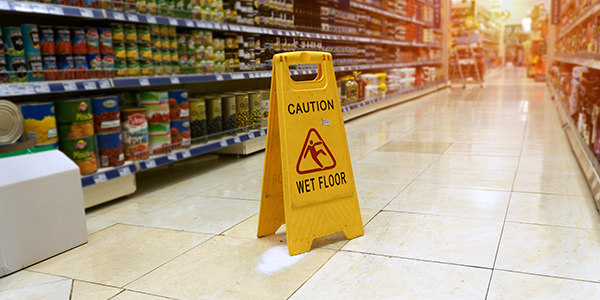 Getting in an accident with another car is one headache, but your frown may get upgraded to a mega-frown when you hear you've hit a city or state government-owned vehicle. Or maybe it hit you.
Don't worry, you can fight City Hall. Whether you were in an accident with a police car or a trash truck, you do have options when crashes involve government-owned vehicles.
Here are five tips for accidents involving state or city vehicles to get you started:
1. Obtain a Police Report.
Most crashes involve some sort of police involvement, so you may have a police report available that details:
The parties in the crash,
Their names and possible contact information, and
A brief description by police of events surrounding the accident.
Getting a copy of the report from the police department may cost you a few bucks, but it can be invaluable in your accident case. Don't worry, the cops will still give you the report even if you hit a cop car.
2. Determine the Other Party Is the Government, Not a Private Party.
Although you may think that some vehicles are owned or operated by city or state governments, many government-sounding entities are actually private (even if state-subsidized or -funded). Your attorney can help you evaluate whether the trash truck that hit you was private or legally connected to the city.
3. Find the Appropriate Agency.
Sometimes it isn't immediately apparent what part of the government a state- or city-owned vehicle belongs to. You may need to contact the other driver (you did exchange information after all, right?) to narrow this down.
4. File a Government Claim for Damages.
Even if you have a righteous claim against the city or state for damages in your accident, you likely will need to file an administrative claim with the government before you can sue in civil court. This claim will typically go to the city or state government's legal teams, who will then evaluate your claim for damage or injury. The government typically has several months to either settle or reject your claim, and if they reject, you can go ahead and sue.
5. Get Organized.
You're dealing with the government, so you should get your photos, papers, documents, and bills in order. You don't want your claim to be dismissed or not taken seriously because you're not doing your part when it comes to collecting evidence.
Of course, a car accident attorney can easily help you with any of these five tips. For more helpful suggestions, check out FindLaw's free guide on Motor Vehicle Accidents: First Steps.
Related Resources:
You Don't Have To Solve This on Your Own – Get a Lawyer's Help
Meeting with a lawyer can help you understand your options and how to best protect your rights. Visit our attorney directory to find a lawyer near you who can help.
Or contact an attorney near you: