60-Car Pileup Raises Liability Questions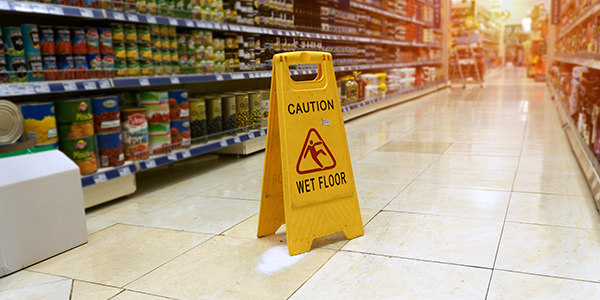 It takes a lot to shut down a major interstate for almost 12 hours, but a 60-car pileup will certainly do the trick. Even after the road is clear, the issue of liability remains.
In an accident involving two or three cars, it's easier to see who's at fault. But just outside Yreka, California, near the Oregon border, a two-car crash on Interstate 5 quickly escalated when other drivers couldn't stop in "extremely icy conditions" on Tuesday, according to news reports.
Figuring out fault in a car accident is vital since that's how insurance will determine who pays. In a situation like this, it's hard to know where to point fingers.
When it comes to car accidents, the name of the game is negligence. Insurers generally try find out whose negligent actions started the chain reaction.
Often that can lead back to the initial driver who caused the first accident. After all, if Driver A hadn't hit Driver B, then the other drivers wouldn't have had an obstruction in the road.
But when it comes to wintry road conditions, there can be other factors that lead to liability.
As a driver, you're required to maintain a safe speed at all times. In good conditions that means adhering to the speed limit. When it's snowy or icy, you may have to drive significantly slower to ensure that you can stop in time to avoid an accident.
When playing the blame game, insurers may try to prove that people were driving unsafely for the conditions, and that caused them to careen into the existing crash.
If multiple people are all partially responsible, then the laws of comparative and contributory negligence may kick in.
Comparative negligence means each responsible person much pay his share of the damage. Contributory negligence prohibits partially responsible plaintiffs from recovering any money. State laws dictate which rule applies.
Even in a minor accident, there are still issues of liability connected to insurance. Check out FindLaw's free mini guide on What to Do Following a Car Accident so you know what steps to take first.
In Tuesday's 60-car pileup on I-5, eight people were taken to local hospitals but no one was killed, according to the Los Angeles Times.
But there was still a fair amount of damage for all the vehicles involved. Those drivers will want to get some help from an attorney, to avoid paying everyone's costs.
Related Resources:
You Don't Have To Solve This on Your Own – Get a Lawyer's Help
Meeting with a lawyer can help you understand your options and how to best protect your rights. Visit our attorney directory to find a lawyer near you who can help.
Or contact an attorney near you:
Content For You