Can I Sue If I Get Cancer From Bacon?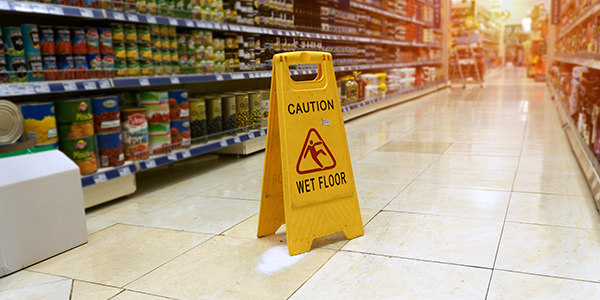 Earlier this week, the World Health Organization announced that unprocessed red meat and processed meats like bacon, ham, and sausage are carcinogenic. The WHO report said that eating just 50 grams of processed meat a day could make you 18 percent more likely to get cancer, specifically colorectal cancer.
While the WHO also said the risk of developing colorectal cancer is relatively low to begin with, what if you do get cancer? Could your meat diet be to blame?
Bacon Bombshell
The news hit carnivores like a freight train this week. While some media outlets were comparing bacon to other carcinogens like cigarettes and asbestos, a few others were trying to minimize or contextualize meat's health effects. Wired pointed out that, considering the rarity of colorectal cancer, "your risk of getting colorectal cancer over your life goes from about 5 percent to 6 percent" if you have a couple slices of bacon a day. And the Independent was careful to note the 480 other things the WHO think may cause cancer, including coffee, tea, and pickled vegetables.
So how do you assess your own personal risk amidst this national freak-out? Unless you eat processed meat (meaning any cooked, cured, salted, or smoked) every day, you're probably OK -- the occasional slice of bacon or hot dog won't dramatically increase your cancer risk. And the cancer risk from red meat (like steaks and hamburgers) is only probable at this point.
Carcinogen Class Actions
Will we now see toxic tort lawsuits like we did against tobacco companies? That may be unlikely. While cigarette companies knew the risks of their product and actively hid them from the public, the same can't be said for butchers and meat processors. According to Wired, "smoking increases your relative risk of lung cancer by 2,500 percent; eating two slices of bacon a day increases your relative risk for colorectal cancer by 18 percent," and The New York Times was reporting that meat caused cancer in 1907.
Still, cancer is real and the effects can be devastating. If you've contracted cancer you may want to talk to an experienced injury attorney to see if you have a case.
Related Resources:
You Don't Have To Solve This on Your Own – Get a Lawyer's Help
Meeting with a lawyer can help you understand your options and how to best protect your rights. Visit our attorney directory to find a lawyer near you who can help.
Or contact an attorney near you:
Content For You