Can You Still Get Workers' Comp If You Were at Fault?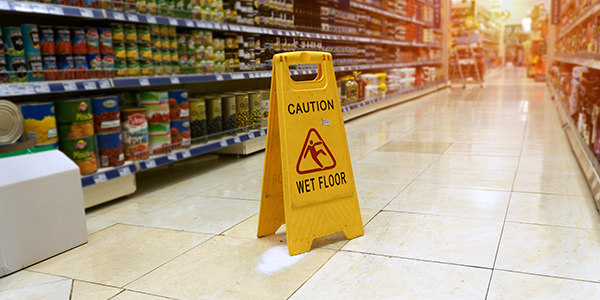 Workplace injuries can be caused by a variety of mistakes or omissions, and sometimes the victim feels that he or she is entirely to blame.
And it's not entirely untrue. As this series of Canadian workplace safety PSAs illustrates (in incredibly graphic fashion), an "accident" at work is likely due to a combination of preventable errors on both a supervisor and employee's part.
But even if the employee was largely at fault for the accident, in America, he or she can still potentially be entitled to workers' compensation. Here's why:
No Fault in Workers' Comp
The workers' compensation system in America is based on this trade-off: You won't sue your employer in court if he or she pays for your workplace injuries, regardless of who's at fault. Although each state is responsible for its own workers' comp guidelines, they all act as essentially "no-fault" systems. That is to say, the question of who is at fault for a workplace injury is not generally at issue when considering an employee's eligibility for workers' comp benefits.
In a poignant example, the following Canadian PSA presents a hypothetical situation in which a construction worker inadvertently causes a fiery explosion; his injuries result from a mix of poor planning and failure to adhere to safety guidelines:
In this case, as in many other common workplace injuries, employee negligence usually isn't a barrier to receiving workers' comp. So even if an accident is your fault, you may be eligible for workers' comp.
Some Misconduct May Disqualify You
Workers' comp favors compensating employees, but there are some ways an employee can be at fault which may disqualify that worker from benefits.
For example, being intoxicated or high when an accident happened may disqualify a worker from receiving benefits. Some federal courts have found that even if you are at the worksite, drunken accidents may not be covered under workers' comp. Similarly, fighting or horseplay that leads to a workplace injury may also not be covered by workers' comp. These benefits are intended to compensate employees for "work-related" injuries; if your misconduct is determined to be significantly outside your scope of work, injuries caused by it may not be covered.
Regardless of whether the accident was your fault, you may still be entitled to workers' compensation, and a workers' comp attorney can help explain your options.
Related Resources:
You Don't Have To Solve This on Your Own – Get a Lawyer's Help
Meeting with a lawyer can help you understand your options and how to best protect your rights. Visit our attorney directory to find a lawyer near you who can help.
Or contact an attorney near you: