Workers' Comp or Disability for Workplace Injuries?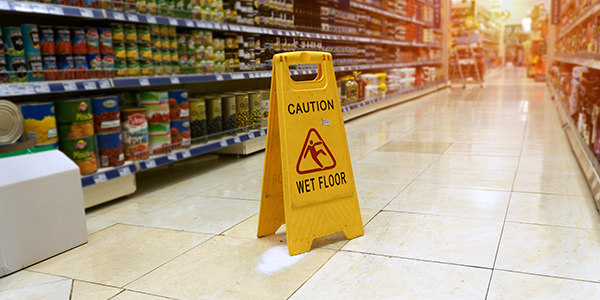 When you're injured on the job, keeping you from working, you may think that either workers' comp or disability benefits will keep you afloat.
However, while both of these benefits cover times when an employee may be unable to work, there are significant differences between what each will cover and when you may be eligible.
So should employees seek worker's compensation or disability benefits for workplace injuries? Here are a few things to consider:
State Disability Probably Won't Cover Workplace Injury
While state disability benefits are intended to cover conditions which take an employee out of the workforce, most states will not give an employee disability benefits if the disabling injury happened at work.
The only time you may receive state disability benefits because of a workplace injury is when a workers' comp claim is still being evaluated and/or an employer is debating whether an injury is indeed work-related. California, for example, will pay disability benefits if an employee is denied workers' comp benefits, but the state will file a lien to recover whatever should have been paid by workers' comp once that claim is settled.
Generally, you cannot receive state disability benefits and workers' comp benefits at the same time.
Federal Disability (SSDI) May Cover Workplace Injury
Unlike many state disability benefits, it is possible to receive Social Security Disability Insurance (SSDI) and workers' comp benefits at the same time for a workplace injury. To be eligible for these federal benefits, you must be either expected to or have been out of work for at least 12 months because of your workplace injury. However, your SSDI payments may be reduced by whatever payments you receive from workers' comp.
According to the Social Security Administration, the sum total of your benefits (SSDI plus workers' comp) "cannot exceed 80 percent of your average current earnings before you became disabled." So SSDI may help bring you up to 80 percent of your working wage, but you won't be receiving any extra.
Disability Can Help Get You Working Again
While worker's comp benefits may keep you compensated, you'll probably need some accommodations to ease you back into work. Under the Americans with Disabilities Act (ADA) or a corresponding state law, your employer must provide reasonable accommodations for a qualifying disability including:
Longer breaks,
Part-time shifts,
Working from home, and/or
A transfer to a less demanding position.
If you have questions about which collection of benefits is right for your workplace injury, consult with a workers' comp attorney today.
Related Resources:
You Don't Have To Solve This on Your Own – Get a Lawyer's Help
Meeting with a lawyer can help you understand your options and how to best protect your rights. Visit our attorney directory to find a lawyer near you who can help.
Or contact an attorney near you: