Carnival Ride Malfunction Injures 18 in Conn.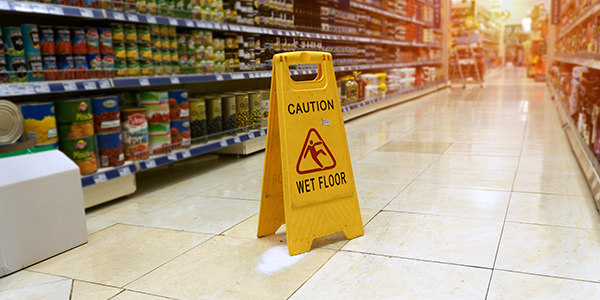 A carnival ride malfunction at a Connecticut fair injured 17 children and one adult on Sunday.
A circular swing called the "Zumur" suddenly lost power and halted the swing's momentum, causing riders to collide into each other and crash to the ground.
Fortunately, only one victim was hospitalized. But under what legal theories could the victims potentially sue for their injuries?
Ride Malfunction Alleged
A preliminary inquiry has revealed that the Zumur accident likely resulted from a mechanical malfunction, reports Reuters.
Amusement parks and festivals have the potential to operate defective ride equipment. Doors, lap bars, and shoulder harnesses can malfunction.
To recover damages for their injuries, victims of the swing malfunction may try to sue under product liability theories of manufacturing or design defects.
The ride's manufacturer could potentially be liable if a mechanical error or a defective design caused the sudden loss of power, which in turn caused the kids (and one adult) to slam into each other and fall to the ground.
Potential Negligence?
The victims may also consider human error as a contributing factor and pursue negligence claims under the theories of negligent operation and improper maintenance.
The ride was operated by Stewart Amusement of Trumbull, Connecticut, according to Reuters. Depending on what an investigation reveals, the company could be found liable for negligent operation of the Zumur swing, especially if it had any forewarning of a safety risk.
Questions investigators will need to answer include whether employees operating the swing:
Failed to perform routine safety checks,
Became distracted from performing their assigned job duties,
Failed to safely operate a ride,
Failed to be properly supervised by managers responsible for ride safety, or
Generally failed to use a reasonable standard of care that could have prevented the severity of the injuries.
Parental Emotional Distress
The Zumur swing ride was located in the Kid's Cove section of the carnival, where parents saw the horrific accident happen before their eyes. Those who witnessed loved ones being hurt in the accident may be able to sue for negligent infliction of emotional distress.
Whatever theories and claims victims' families and their personal injury lawyers pursue, it's unlikely that their cases will meet a gavel; the vast majority of theme park and carnival ride lawsuits are settled out of court.
Related Resources:
You Don't Have To Solve This on Your Own – Get a Lawyer's Help
Meeting with a lawyer can help you understand your options and how to best protect your rights. Visit our attorney directory to find a lawyer near you who can help.
Or contact an attorney near you: