Costco Hit With $50M Lawsuit: What is False Imprisonment?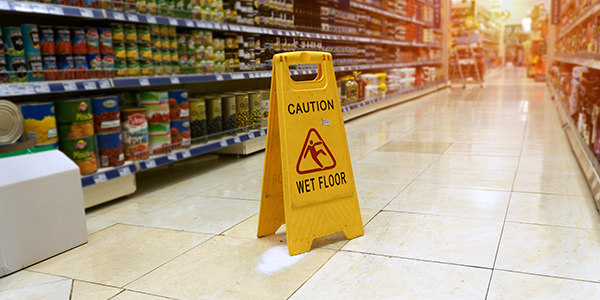 A lawsuit filed in California accuses Costco Wholesale Corp. of falsely imprisoning its employees, by keeping workers after hours while bosses inventory jewelry and check cash registers in the warehouse stores.
The lawsuit, filed in San Diego County, alleges that Costco workers are prevented from leaving even though they're not being paid during the 15-minute store closing routines. The main plaintiff is Mary Pytelewski, a clerk at a Costco store in San Marcos, and the suit seeks class action status and $50 million in damages, the Los Angeles Times reports.
So, what is false imprisonment? The short answer is that it's the confinement of a person against their will, without legal authority. False imprisonment can be the subject of a personal injury lawsuit (as in the Costco case) or a criminal prosecution.
False Imprisonment in Civil Law. In civil law, false imprisonment is considered an intentional wrongful act or "tort" that can be the subject of a personal injury claim. In most injury suits, one person sues another for harm caused by negligence or carelessness. But in a false imprisonment claim, the injured person (the plaintiff) is alleging that he or she was intentionally held or confined for some period of time by the defendant.
The confinement doesn't have to be through physical force. In the Costco case, the employees (through their attorneys) will likely claim that, whether or not they could have left the store, their confinement was based on an implied threat that if they did leave, they would lose their jobs.
Damages in a lawsuit for false imprisonment can include compensation for things like physical or mental harm suffered as a result of the time spent confined, emotional distress, and punitive damages meant to punish the defendant for particularly egregious actions. In the Costco case, the employees are also likely including unpaid wages in their calculations of the cost of their confinement.
False Imprisonment in Criminal Law. False imprisonment is also considered a crime in most states, and is similar to kidnapping in that a person is being held against his or her will without legal justification. The main difference between kidnapping and false imprisonment is usually whether the victim is confined for a relatively short period of time (false imprisonment) or taken against their will from one location to another (kidnapping).
You Don't Have To Solve This on Your Own – Get a Lawyer's Help
Meeting with a lawyer can help you understand your options and how to best protect your rights. Visit our attorney directory to find a lawyer near you who can help.
Or contact an attorney near you:
Content For You