Domestic Violence Victim Sues State for Failing to Protect Her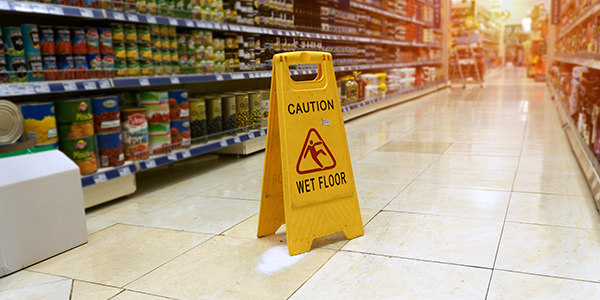 A mother and her children are suing the state of Victoria in Australia after two of its towns failed to protect them from domestic violence. The state had asked the judge for a summary ruling dismissing the case, but the judge felt he couldn't do that in good conscience. Though she had a protective order in place from her abusive ex-husband, the police failed to take action after she and her children were assaulted, and the police failed to protect the family on at least six occasions when she contacted them for protective help.
This is the first time a case of this kind has been able to be brought before a judge in Australia, and opens the municipality up to liability over the police's breach of duty. Traditionally, police have not owed victims a duty of care. This case may change that.
Dropping Off a Drunken Abuser Within 40 Meters of a Protected Zone is Careful?
In this case, the plaintiffs claim that they were assaulted by the man 19 different times. The woman was afraid to press charges given the frequency and severity of the beatings. The only protection she had was the protective order that he stay 100 meters away from them. She would call the police if he came nearer, and sometimes they would bring him to the police department. But later, they would drop him off just 140 meters away from her home, 40 meters outside of the protected zone. Once, after the police dropped off the intoxicated man at the 140 meter mark, he came to the family home and assaulted them again.
Unique Case of Police Liability
Here in the U.S., police can be held liable for injuries brought about by their failed duty of care. In a 2013 landmark case, the Washington State Supreme Court found that the police were liable for failing to use reasonable care in executing a restraining order between a woman and her ex-boyfriend. They were instructed to bring an interpreter, and told it could get violent. Instead, they used standard operating procedure. The man came back later, after the police left, and killed the woman. In ruling for the family of the deceased woman, the court stated that the city had a duty to serve the protective order on the abuser, but because it had a duty to act, it had a duty to act with reasonable care, and had a duty to guard against future danger. The city failed on all accounts. The judge ordered the city to pay the family $1.1 million in damages.
The Washington case state is unique. Other similar outcomes may not exist primarily because such suits may seem futile. In every jurisdiction, police officers have some level of immunity that prevents a criminal charge or civil lawsuit from going forward. So even if the plaintiff does have a case, it will be dismissed. Only if the officer has acted in "bad faith" can that immunity be pierced, such as maliciously not enforcing a protective order for his own benefit.
If you have been the victim of domestic violence, speak with a domestic violence attorney to get a protective order. Though it may not seem like enough, hopefully one day in the near future, in will set a standard for a duty of care that will keep you safe, and serve as a basis for police liability.
Related Resources:
You Don't Have To Solve This on Your Own – Get a Lawyer's Help
Meeting with a lawyer can help you understand your options and how to best protect your rights. Visit our attorney directory to find a lawyer near you who can help.
Or contact an attorney near you: