Ex-Minn. Gov. Jesse Ventura Wins $1.8M in Defamation Suit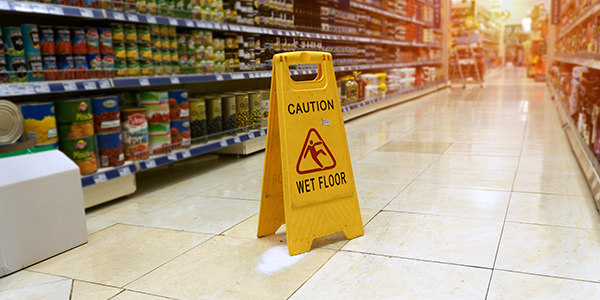 Jesse "The Body" Ventura has emerged victorious in court, to the tune of $1.8 million in a defamation case against "American Sniper" author Chris Kyle.
The former pro wrestler-turned-Minnesota governor sued Kyle for publishing an anecdote in his book. Kyle claimed he "decked" Ventura after hearing him say that the Navy SEALs "deserve to lose a few," reports St. Paul's KSTP-TV. Before his death in 2013, Kyle denied that he fabricated the story, but a jury may have believed otherwise.
How did Ventura squeeze $1.8 million out of this defamation suit?
Defamation by the Book
Defamation generally covers any false statement which is published to a third party which causes a person's reputation to be damaged. However, when defamatory statements are published using the written word -- in newspapers, magazines, or even in books -- the act can also be called libel.
In 2012, "American Sniper" was on the New York Times' best-sellers list for hardcover non-fiction and had at least 400,000 copies in print. The Times described Kyle's book as an autobiographical recounting of Kyle's time as a SEAL sniper in Iraq. What it also included was a retelling of a 2006 encounter between Kyle and Ventura at a California bar. KSTP reports that the jury was focused solely on the comments Kyle claims Venture made about the SEALs -- not the alleged "decking."
As a former SEAL and politician, Ventura's reputation in business and politics may have been seriously damaged by the statements made in "American Sniper," which is likely why a jury found that he should receive $500,000 for the defamation.
Damages for Unjust Enrichment
Not only did Ventura claim that he was financially injured by defamatory statements in Kyle's book, he also was awarded a chunk of the change that "American Sniper" made. KSTP reports that Ventura's attorney estimated that Kyle's estate had earned more than $6 million from the book, which amounted to unjust enrichment.
A person can be unjustly enriched he enjoys the benefits of a right or property which is somehow unfairly or illegally obtained. In Ventura's case, his attorneys argued that Kyle used the false statements against Ventura in his book in order to profit. Certainly a story about decking a famous wrestler and former governor couldn't hurt sales. A jury determined Ventura would receive $1.3 million for this unjust enrichment -- nearly a quarter of the book's profits.
Guess the jury didn't buy Kyle's story.
Related Resources:
You Don't Have To Solve This on Your Own – Get a Lawyer's Help
Meeting with a lawyer can help you understand your options and how to best protect your rights. Visit our attorney directory to find a lawyer near you who can help.
Or contact an attorney near you: