FDA Campfire Stories: 3 Spooky Food Recalls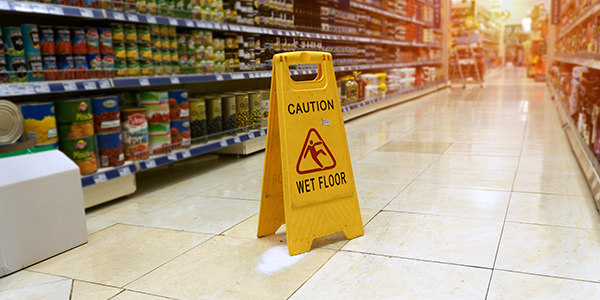 Camping with family and friends can be great, unless you end up with food-borne illnessdue to a recalled food.
Sure, you're a Viking when it comes to eating weird and possibly spoiled food (you even ate that tin of expired plankton), but these scary tales of food recalls may have you running for the restroom.
So Long to Sausage
Weenie-roasting around a roaring bonfire is a pretty iconic camping picture, no?
It may evoke slightly less nostalgia if you're chomping down on these Hungarian ready-to-eat smoked sausages, which were recalled in early May after being released without being inspected, reports Food Safety News.
Eating uninspected ready-to-eat deli meats, hot dogs and sausages may give you a raging Listeria monocytogenes infection, which can lead to up to two days of flu-like symptoms, nausea and diarrhea, according to the U.S. Food and Drug Administration.
If you're worried that your campfire weenies are crawling with Listeria, cook them until they're steaming hot (maybe in boiling water first, then a light char on the fire) before taking a bite.
Smores You Want No More
If you're planning on making smores (graham crackers, toasted marshmallow, and chocolate) this summer, you should avoid this runs-inducing chocolate bar from Canada.
No it's not a laxative chocolate bar, the ProtiDiet Chocolate Dream bar was a protein enriched chocolate bar that was recalled in March for containing Salmonella, reports Food Safety News.
Salmonella infection can seriously ruin your Smores enjoyment, and eating this diet bar may lead to unintended weight loss after 4 to 7 days of diarrhea and abdominal cramps.
Chicken of the Soy
Whether it's for chicken kebabs or quesadillas on the grill, you may be tempted to buy some ready-to-eat chicken breast pieces, but if you buy from California giant Foster Farms, you may not be getting what you think.
In May, Foster Farms recalled their ready-to-eat boneless skinless chicken breast strips from the market because they were mislabeled as containing "no wheat or soy," reports The United States Department of Agriculture.
Although there have been no reported cases of adverse reactions to this possibly allergenic chicken, an allergic reaction to soy or wheat can leave unsuspecting campers dealing with life-threatening anaphylactic shock.
Camp on this summer. Just keep an eye on the edibles.
Related Resources:
You Don't Have To Solve This on Your Own – Get a Lawyer's Help
Meeting with a lawyer can help you understand your options and how to best protect your rights. Visit our attorney directory to find a lawyer near you who can help.
Or contact an attorney near you: