Firefighters Let Home Burn Due to Unpaid Fee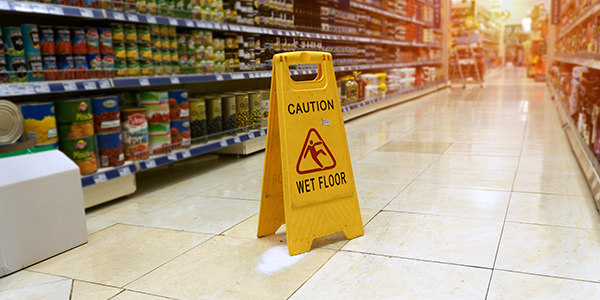 Looks like they check the spreadsheet before heading out to answer your 911 call in South Fulton, Tennessee. One homeowner in Obion County, just outside the city of South Fulton, found that out the hard way when firefighters called to the scene of his house fire refused to turn the hoses on. It seems that Gene Cranick "forgot" to pay the $75 fee for service by the fire department. No fee, no fight.
The city of South Fulton offers a service to those that live outside the city limits, according to the report from local news WPSD. If you have not subscribed to the service you are out of luck, says South Fulton Mayor David Crocker. "Anybody that's not in the city of South Fulton, it's a service we offer, either they accept it or they don't," Mayor Crocker told WPSD.
This kind of pay to play system will certainly result in major property damage when some homes are covered and some are not. This fire started when Cranick's grandson was burning trash on the property and the flames accidentally spread to the house. When the Cranick house fire was allowed to burn, it soon spread to a neighboring home, reports MSNBC. The firefighters put out that blaze right up to the property line, because that neighbor had paid the fee.
But not Cranick's house. "We wasn't on their list," he said.
Mr. Cranick's loss will be covered in part by insurance. If he wanted to try and recoup some of his losses by legal action, Mr. Cranick may have a tough time of it with his failure to pay for the service. The fee for service policy has been in place about 20 years, according to MSNBC.
Absent some Good Samaritan requirements forcing emergency personnel to act under Tennessee law, the only party with an obvious legal action in this case is the neighbor. Even though the fire department came to fight the fire on the neighbor's house as required, if they had not let Cranick's house go up in smoke, there would have been no fire at the neighboring house at all.
Regardless of any civil action Mr. Gene Cranick may or may not take, he will have one criminal matter to clear up first. One of the Cranick sons, Timothy Allen Cranick, has been arrested by police. The charge? Assaulting the Fire Chief.
Related Resources:
You Don't Have To Solve This on Your Own – Get a Lawyer's Help
Meeting with a lawyer can help you understand your options and how to best protect your rights. Visit our attorney directory to find a lawyer near you who can help.
Or contact an attorney near you: