First Chinese Drywall Jury Verdict: $2.4M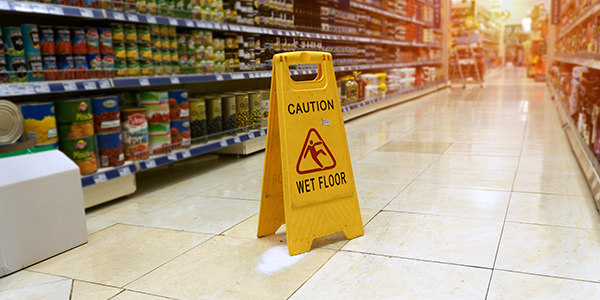 If you have been following the path of alleged damage and destruction caused by imported Chinese drywall on thousands of homes build across the Southeast and other areas of the country, you know that the Consumer Product Safety Commission has issued many advisories regarding the defective drywall. The CPSC has had its say, a judge in federal court in Louisiana, finding against the manufacturers of the drywall has had his say, now a jury in Florida has had its say.
According to the Associated Press, a jury has decided in favor of Florida homeowners Armin and Lisa Seifart who sued the drywall distributor Banner Supply Co. for hiding their knowledge of the defective drywall from them. The company fought in court to limit any damage award to the plaintiffs' actual costs incurred in completely rebuilding their home. However, the jury verdict awarded a total of $2.4 million in damages, an amount meant to also cover the loss of enjoyment of the Seifarts' $1.6 million house and for the stigma that might now reduce its resale value.
As has been discussed in previous posts on FindLaw's Common Law Blog, the drywall has been found to produce noxious fumes which are believed to contribute to the corrosion of metal and wiring in homes built with the defective drywall. Homeowners have complained of corrosion in everything from plumbing, to appliances, to wiring in alarm systems. Some homeowners have blamed health problems on the drywall as well.
According to the AP, the Seifarts had to leave their five-bedroom "dream home" in Miami's Coconut Grove last year so it could be gutted and renovated to address the drywall problems. Their attorney, Ervin Gonzalez, said the couple was not told of problems with the Chinese drywall in March 2008 when they moved into their home. Gonzalez argued at trial that the Banner Company concealed the knowledge it had as early as 2006 that Chinese drywall was defective, including recommendations from manufacturer Knauf Plasterboard Tianjian not to use the wallboards.
The Banner Company was disappointed in the verdict and is considering an appeal. During trial, Banner Company attorneys argued that as of 2006, the drywall problem was limited to a handful of homes in Florida out of some 2,700 built and that it took time for the extent of the damage to become clear. "That defect was hidden, latent and undetectable," said Ehrenreich in closing arguments. "It doesn't rear its ugly head until sometimes years later."
The jury verdict found Banner 55 percent liable for the Seifarts' problems and that Knauf and two other related companies bore the rest of the responsibility. Since Knauf and the other companies were not defendants in this suit, this may limit the payout the Seifarts actually receive. However, the Seifarts might take comfort in the guidance their case may provide for the many drywall cases still pending.
Related Resources:
Content For You