Who Do You Sue When Served a Heroin-Laced Coca-Cola?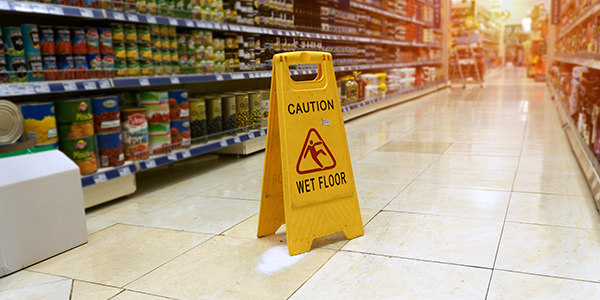 It can happen to anyone, but in this case, it happened to Trevor Walker. Somehow, synthetic heroin was slipped into his Diet Coke at a McDonald's drive-thru. No one knows exactly how the drug got into the drink, but tests taken at the hospital prove that Suboxone, a heroin-substitute, was found in Walker's urine as well as his McDonald's Diet Coke, but not in the Diet Coke served to his wife.
Walker has sued the McDonald's franchise owner, McDonald's Corporation, and Coca-Cola for strict product liability. Coca-Cola has petitioned the court to be dismissed from the litigation, claiming there's no evidence that the drug came from Coca-Cola. Is the plaintiff just looking for deep pockets? Or was this the right thing to do?
Coca-Cola Claims Plaintiff is Just Looking for Money
As it turns out, other than the drink being a Diet Coke, Coca-Cola is not listed anywhere else in the complaint filed with the court. It seems pretty reasonable for Coca-Cola to want to be dismissed from the suit. As Lisa Marcy, the Coca-Cola attorney, so blatantly put it, "Let's just come out and say it," she told the judge. "They don't have the employee in here because he's not a deep pocket. And the Coca-Cola company and the fast food restaurant are." But is this enough reason not to be named as a defendant? The judge in the case is not convinced, and neither is the plaintiff's attorney, Brady Brammer.
Product Liability Procedure Corals Everyone It, Then Dismisses One by One
Under product liability law, everyone that touches the questioned product in the vertical chain of distribution should be named in the lawsuit, and subsequently eliminated, as the facts in the case unfold. Usually this consists of one or more manufacturers, distributors, wholesalers, retailers, and servers. Sometimes, one of the hardest parts of the case is finding these entities, since there can be multiple ones at each level of distribution. In Walker's case, he has decided to narrow it to just the three named defendants. And as Brammer puts it, "until we know and have more facts, where we can really dig in and get them ourselves as opposed to relying secondarily on police reports, we really can't foreclose one option or another on a strict product liability claim."
If you or someone you love has suffered damages due to a defective product, contact a local products liability attorney. A legal specialist can best advise you on how best to go about recovering for your damages, often at low or no cost to you. If you have questions about your situation, contact one to see if you may have a claim, and exactly who may be at fault.
Related Resources:
You Don't Have To Solve This on Your Own – Get a Lawyer's Help
Meeting with a lawyer can help you understand your options and how to best protect your rights. Visit our attorney directory to find a lawyer near you who can help.
Or contact an attorney near you:
Content For You