Reuters Releases Johnson & Johnson Report, Suggests Internal Knowledge for Decades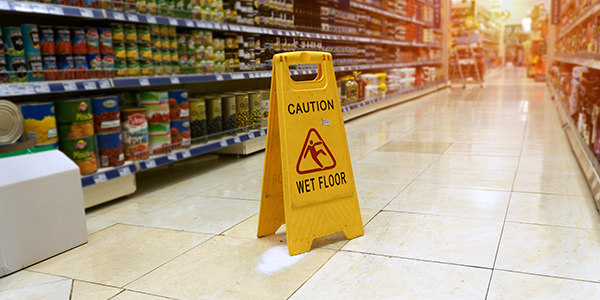 Reuters released a report that proclaims Johnson & Johnson (J&J) knew their talc products contained asbestos, but hid that information from regulators and the general public. Asbestos has been linked to mesothelioma and ovarian cancer, and now it seems J&J talc is linked to those as well.
Confidential Internal Memos Prove J&J Knew of Asbestos in Talc
It appears that J&J knew for decades that its talc contained forms of asbestos, but that the company either neglected to report these findings, explained them away as statistically insignificant, or tested their product in such a way as to minimize or avoid asbestos detection. But years and years of discovery by various plaintiffs' lawyers have finally scratched away at what could be a facade that masked what J&J knew, but never disclosed: that its talc contained asbestos.
Now, J&J has been forced to share literally thousands of pages of company memos, internal reports, and other confidential documents to attorneys who claim their talc caused various forms of cancer.
Knowledge at the Highest Levels
Reuters reviewed these documents, which seem to state that the company knew that its raw talc and finished powder tested positive for small amounts of asbestos from at least 1971 to the early 2000's Ranking executives and company lawyers knew this fact, but didn't disclosed it to regulators or the public. Not only did they intentionally fail to disclose this information, but it appears they also successfully influenced U.S regulators' plans to limits asbestos in cosmetics, as well as the government's scientific research on talc's adverse health effects.
Documents May Help Plaintiffs Prove Link Between Cancer and Talc
In recent years, juries awarded huge sums to plaintiffs for proving that J&J talc was laced with asbestos, which in turn, caused their mesothelioma. Mesothelioma is a lung cancer caused by asbestos. Normally, these cases are found in construction and mine workers. But when cases starting arising by the dozen in patients who never held these jobs, it led to the theory that they inhaled the asbestos in a different way. And as it turned out, that way was talc. Unfortunately for plaintiffs, jury verdicts have not always held for plaintiffs. In fact, results have been pretty mixed, since plaintiffs bear the burden of proving that there was asbestos in the talc used by plaintiffs. And that link has always been difficult to prove, until now.
Mesothelioma and Ovarian Cancer Linked to Talc
These mesothelioma cases opened the door for broader J&J liability, and earlier this year, plaintiffs successfully won a $4.69 billion verdict for proving that asbestos-tainted Baby Powder and Shower to Shower talc caused ovarian cancer, again via asbestos, in women that regularly used J&J talc products as a perineal antiperspirant and deodorant.
Ovarian cancer is much more prevalent than mesothelioma, and hence J&J's liability could be debilitating to the company. In fact, J&J is facing thousands of lawsuits claiming its talc caused cancer, since asbestos has a long latency period. And now it appears lawyers may now have all the evidence they need to tie the two, in both forms of cancer.
If you or someone you love has been diagnosed with mesothelioma or ovarian cancer, and you think talc could be to blame, contact a personal injury lawyer. This Reuters report could have potentially opened the door for many plaintiffs seeking to recover damages for their cancer inflection. A lawyer may very well be willing to listen to the facts of your case, and even represent you, for no money down.
Related Resources:
You Don't Have To Solve This on Your Own – Get a Lawyer's Help
Meeting with a lawyer can help you understand your options and how to best protect your rights. Visit our attorney directory to find a lawyer near you who can help.
Or contact an attorney near you: