Fla. Boat Crash Sends 10 to Hospital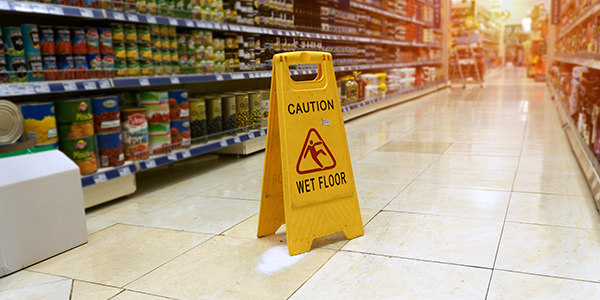 A boat crash in the Florida Keys sent 10 people to the hospital. Authorities are still working to determine the cause of the crash.
The collision occurred near Elliot Key on Sunday night, when a 36-foot Carrera powerboat carrying 16 people hit a smaller boat, causing the smaller craft to sink, reports the Associated Press.
Though many of the details are still unclear, both boat captains face potential liability for the injuries and property damage sustained in the crash.
Authorities: Captains Not Drunk
An officer with the Florida Fish and Wildlife Conservation Commission confirmed that authorities conducted a field sobriety test on both captains, and there were no indications that alcohol was involved in the crash, reports ABC News.
If either captain had been drinking while boating, which is just as illegal as a DUI, the drunken party would likely have been held responsible for damages under negligence per se.
However, the Fish and Wildlife officer reported that no blood testing was done on either captain, so it is unlikely that more evidence will be available to challenge their sobriety.
Comparative Fault
With boat crashes as well as car crashes, often both parties are to some degree at fault. That's when comparative fault comes into play.
In this case, authorities are still investigating whether either captain violated Florida boating laws by failing to operate their vehicle in a reasonable and prudent manner, which may also explain the crash.
If both parties were negligent or violated Florida law in causing the crash, then each negligent party's damage award would likely be reduced in proportion to their level of fault. So if both parties were 50% responsible for the damages to each other, then neither one will receive anything.
What to Do After a Boat Crash
So what should you do if you're involved in a boat crash? Following these steps may help you avoid potential liability:
Don't flee the scene. Just like in a car collision, you do not want to abandon the other party after a boat crash. You could face criminal charges if you do.
Assess emergencies and act. After a crash, there may be emergency situations like a sinking vessel or passengers struggling to stay afloat. Deal with these events before worrying about liability.
Call 911. Any injuries, major property damages, or loss of life should be reported to police and emergency services.
Exchange information. If there are no injuries or major damage, just like with a fender bender, trade contact information with the other party in the crash.
Contact an attorney. Even if the other party assures everything is fine, real liability can arise later. Getting experienced legal representation on your side can help.
Related Resources:
You Don't Have To Solve This on Your Own – Get a Lawyer's Help
Meeting with a lawyer can help you understand your options and how to best protect your rights. Visit our attorney directory to find a lawyer near you who can help.
Or contact an attorney near you: