For Navy Yard Shooting Victim, $37.5M Claim Filed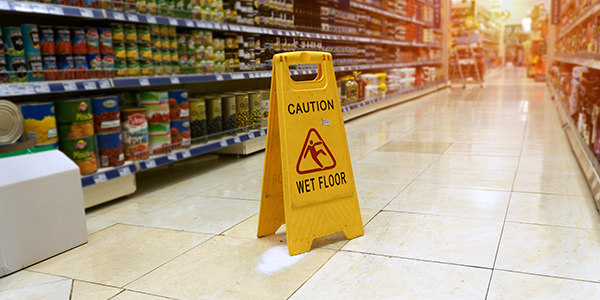 Relatives of a Navy Yard shooting victim have filed a $37.5 million claim against the government, alleging their loved one's death was partly due to ignorance of the gunman's mental state.
CNN reports that Mary DeLorenzo Knight, 51, was one of 12 people killed in September's Navy Yard shooting in Washington, D.C. Knight's family, along with lawyers for her estate, filed their claim against the Department of the Navy and the Department of Veterans Affairs (VA) for missing "red flags" presented by shooting suspect Aaron Alexis.
Can the VA and the Navy's alleged failure to recognize Alexis' warning signs lead to a multimillion-dollar payout for Knight's family?
Alleged Failure to Diagnose/Warn
The appalling events of the Navy Yard shooting left victims' families with scores of legal questions, and at least one victim's family is ready to get some answers.
According to CNN, Knight's chief claim against the VA involves "failing to diagnose and hospitalize Alexis," who had "reported symptoms of paranoia" at a VA hospital in August. If proven, failure to diagnose and treat Alexis' putative mental illness -- like a doctor leaving a growing cancer untreated -- could potentially make the VA partially responsible for Knight's death.
Therapists and other mental health professionals are limited in their abilities to disclose information to others, tending to only disclose patient information to prevent an imminent threat or attack. Although CNN reports that the VA has declined to comment on the claim, the institution will likely argue that it did not have a duty to warn about Alexis.
Administrative Claim Against Navy
With any claim against the Navy or similar federal body, an administrative claim must be filed under the Federal Torts Claims Act or the Military Claims Act before a real civil suit can be filed.
These laws serve to waive the federal government's sovereign immunity to lawsuits, and allow departments like the Navy to assess the merits of claims like Knight's.
Knight's claim alleges that the Navy ignored warning signs of Alexis' "emotionally unstable behavior," his 2011 discharge, and arrests involving violence, reports CNN. Knight's relatives argue that all of these incidents should have alerted the Navy to the foreseeable risk of Alexis' future violence -- a necessary piece of the Knights' negligence claims.
There is typically a six-month waiting period before filing suit in federal court once administrative claims have been filed, but CNN reports that the lawyer for Knight's relatives plans to file suit "in about two weeks."
Related Resources:
You Don't Have To Solve This on Your Own – Get a Lawyer's Help
Meeting with a lawyer can help you understand your options and how to best protect your rights. Visit our attorney directory to find a lawyer near you who can help.
Or contact an attorney near you: