For Seniors, Serious, Fatal Falls Are On the Rise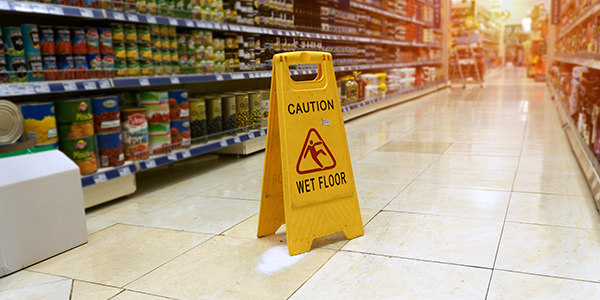 A fall can cause injury to anyone, but for senior citizens, falls are becoming increasing fatal.
The number of those over the age of 65 who died after a fall has increased sharply in recent years, reports The New York Times. And as Americans live longer, the numbers of seniors affected by serious or fatal falls is likely to continue increasing in coming years.
What should you know about seniors and potentially fatal injuries caused by falls? Here are five things to keep in mind:
Falls are the No. 1 cause of fatal injuries for seniors. According to the Centers for Disease Control, falls are the leading cause of both fatal injuries and nonfatal injuries among adults 65 or older.
Nearly 24,000 seniors died from falls in 2012. In 2012 (the most recent year for which data are available), almost 24,000 seniors died from injuries sustained in falls. That's nearly double the number of seniors who suffered fatal falls in 2002.
2.4 million seniors were treated in the ER for falls in 2012. Also up dramatically was the number of seniors treated in the emergency room for injuries related to falls. In 2012, 2.4 million seniors were taken to the ER for fall-related injuries, 50 percent more than a decade earlier.
Senior care facilities are taking measures to address falling hazards. As a result of the increased prevalence of fall-related injuries and deaths, care facilities that house seniors are taking precautions such as installing floor lighting and illuminated pathways, putting in impact-resistant flooring, and providing exercises to help seniors improve their balance. If your loved one is in a senior care facility, you may want to ask what's being done to prevent slip-and-fall injuries.
A fall may be grounds for a personal injury lawsuit. If a fall was caused by the negligence of another party -- such as failing to maintain his or her premises in a reasonably safe manner -- then a personal injury lawsuit may result in recovery for any injuries sustained in the fall. In the event of fatal injuries, it may be possible to pursue a wrongful death lawsuit.
To learn more about recovering for injuries caused by falls and other accidents, check out FindLaw's Learn About the Law section on Accident & Injury Law.
Related Resources:
You Don't Have To Solve This on Your Own – Get a Lawyer's Help
Meeting with a lawyer can help you understand your options and how to best protect your rights. Visit our attorney directory to find a lawyer near you who can help.
Or contact an attorney near you: