Grilling Out Can Lead to Burns, Lawsuits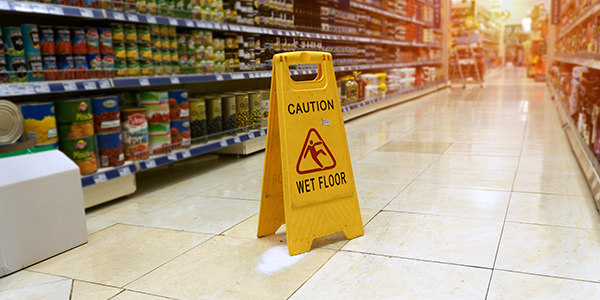 Grilling out on a warm day can result in burns and lawsuits, almost as easily as it can result in a well-cooked Polish sausage and asparagus (with the perfect amount of char... mmm...).
Outdoor cooking enthusiasts should take heed of the dangers, and be aware that if they are injured, they likely do have legal recourse.
Here are some real-life examples of what can happen when grilling out goes horribly wrong, and some tips to stay safe:
ESPN Anchor Burned in Grill Accident
Veteran sports reporter Hannah Storm suffered first- and second-degree burns after her home gas grill exploded, burning her hair, face, and clothing.
The ESPN anchor survived, but still has scars from her ordeal. Storm could file a product liability lawsuit against the grill manufacturer, claiming that either the design, manufacture, or safety instructions were defective.
Man Dies Trying to Save Burning Boy
Sometimes an injury or death is not caused by the grill itself, like when a Minnesota boy accidentally caused a charcoal grill explosion; the young man who rushed to save him suffered a fatal heart attack.
The father of the 21-year-old who died trying to save the child filed a wrongful death suit, naming as not only the boy and his parents as defendants, but also the manufacturer and retailer of the gas can used in the grill accident, reports The Forum of Fargo, North Dakota. The man's father may be able to recover damages for his dead son's medical expenses, lost wages, and his own emotional distress.
Tips For Safe Grilling
You don't want to end up injured or burning your house down in an attempt to charbroil your meats and veggies this summer, so try to follow these safe grilling tips from the National Propane Gas Association:
Use your grill outdoors. Fires and smoke injuries can be far worse when you're trapped inside with your grill.
Check for gas grill leaks before lighting. A small amount of soapy water can be applied to the fuel line to check for gas leaks. If you see bubbles, there's a leak.
Don't bring flammable things near the grill. Gas cans, oily rags, large cauldrons of grease, or even gas-covered yardwork clothes are not grill-friendly.
Store propane tanks properly. Keep your tanks upright and in a cool location, away from the hot summer sun.
You don't have to be Hank Hill to learn grilling habits that will ensure you don't get burned by your grill or a lawsuit this summer. Have fun at your next barbeque, but please, be safe.
Related Resources:
You Don't Have To Solve This on Your Own – Get a Lawyer's Help
Meeting with a lawyer can help you understand your options and how to best protect your rights. Visit our attorney directory to find a lawyer near you who can help.
Or contact an attorney near you: