Hospital Power Outages May Lead to Lawsuits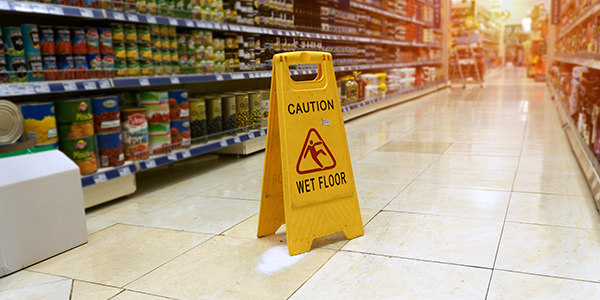 The doctors and nurses who worked through Hurricane Sandy after the power went out in several New Jersey and New York City hospitals are an inspiration. But the hospital administrators who failed to keep emergency systems functioning are certainly not.
Most hospitals have a backup generator to keep the power going when something goes wrong. It's not just about keeping the lights on: That power also keeps heart monitors beeping and oxygen pumping.
But as Hurricane Sandy showed, those systems aren't always ready to go during an emergency. This isn't even the first time emergency systems have failed in a disaster.
During Hurricane Katrina, many hospitals lost power and some had emergency backup systems that failed. The oversight resulted in deaths, including the death of Althea LaCoste, whose ventilator failed when the power went out.
LaCoste's family sued the hospital -- not for the typical medical malpractice (since no doctor acted improperly), but for negligence in maintaining the emergency power system.
The case settled out of court with the hospital paying the family for the harm caused, reports Insurance Journal. But given what happened during Hurricane Sandy, it's possible courts will get another chance to examine the issue of hospital negligence.
Part of the problem during Sandy and Katrina was that the affected hospitals put their generators in basements below ground level, reports Bloomberg Businessweek. While it was a problem during Katrina, it's even more so now since hospitals are aware of the risk that flooding can zap the backup power.
As the health of many patients may have been compromised by hospital power outages, there is a good chance affected patients could prevail in a lawsuit against a hospital claiming negligence. If that describes you or someone you love, talk to an attorney about what steps you can take.
A negligence claim requires that the defendant (in this case, the hospital) had a duty to the victim, but failed in that duty in a way that caused harm.
For patients who needed power to keep their oxygen flowing or their heart beating, a hospital power outage could arguably be shown as a failure to fulfill a duty to the patient, namely providing care.
So far, though, it doesn't appear that Hurricane Sandy's hospital power failures resulted in any deaths. But that doesn't mean other illnesses and injuries weren't exacerbated by the power outages. Hopefully hospital administrators will have a better system in place before the next big storm hits.
Related Resources:
You Don't Have To Solve This on Your Own – Get a Lawyer's Help
Meeting with a lawyer can help you understand your options and how to best protect your rights. Visit our attorney directory to find a lawyer near you who can help.
Or contact an attorney near you:
Content For You