Illegal Butt-Lift Doc Facing Homicide Charges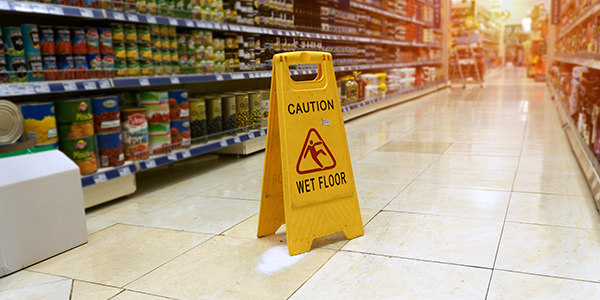 Third time's a charm, and perhaps this time, the sentencing will be more severe. Whalesca Castillo has been arrested for manslaughter in the death of Lesbia Ayala, a resident of Philadelphia who had traveled to the Bronx to have Castillo perform a "butt lift" without a medical license. Castillo has also been charged with criminally negligent homicide and the unauthorized practice of a profession.
Castillo had already been found guilty and jailed twice before for providing illegal silicone injections. But this time, the client died. Facing repeat charges and showing only discontent for the law, Castillo may be in for some hard time.
Ayala Died Due to Embolism From Silicone Injection
Police were called to Castillo's home in the Bronx on June 17, 2018, to find Ayala in cardiac arrest. Transported to the hospital, she died soon thereafter, due to an embolism. Medical examiners tied the cardiac arrest to the silicone injections Ayala had received in her buttocks and thighs, presumably at the hands of Castillo.
"Notorious Unsanctioned Butt-Lifter"
Castillo has been described as a "notorious unsanctioned butt-lifter". In September 2011, Castillo faced charges related to operating a plastic surgery clinic without a medical license, and served a year in federal prison before being released with probation. Less than three years later, she was charged again with providing silicone enhancement procedures and went back to prison for another nine-month stretch.
Reckless Disregard -- For Human Life and the Law
In court documents obtained from her prior two criminal proceedings, Castillo showed little care, and even less expertise, in helping her clients through these cosmetic enhancements. For instance, when one client had complained of leaking blood and liquid from her buttocks and legs, Castillo replied "Buy some crazy glue and put it on it."
In her 2011 federal case, she described how she would receive hundreds of silicone gel bottles from the Dominican Republic, marked in Spanish as "silicone for hair" or "for body massage", that she would inject into people's bodies at various houses out of which she operated. She would dispose of the vials and needles by throwing them on sidewalks. Though she charged $1,500 per procedure, and owned approximately $1.5 million in various real estate properties, she pleaded guilty in 2012 for falsely claiming $30,000 in welfare benefits from the city's Human Resource Administration.
If you have been injured by silicon injections administered outside of a hospital setting, you may be able to be compensated for your losses. Contact a local personal injury attorney to discuss the facts of your case to see if you have any legal remedies available to you. Most attorneys will hear your case at no cost during a free consultation, so you have nothing to lose, and potentially much to gain.
Related Resources:
You Don't Have To Solve This on Your Own – Get a Lawyer's Help
Meeting with a lawyer can help you understand your options and how to best protect your rights. Visit our attorney directory to find a lawyer near you who can help.
Or contact an attorney near you: