How Do Car Recalls Work?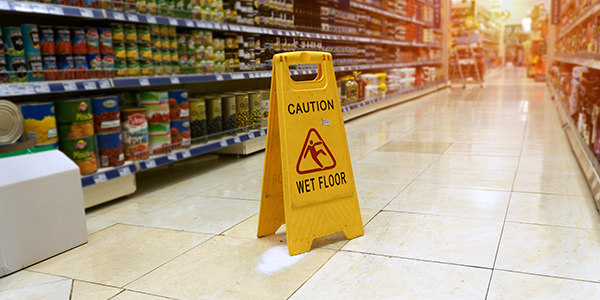 How do car recalls work?
You see the headlines, but may not know how the recall process works and how to deal with a malfunction. With Chrysler finally relenting to U.S. regulators after initially refusing to recall 2.7 million Jeep models, now might be a good time for a crash course we'll call "Recall 101."
Here's some basic information on how recalls work:
Government-Initiated Recalls
When a manufacturer "pulls a Chrysler" and is reluctant to initiate a recall, the government can step in through National Highway Traffic Safety Administration (NHTSA) investigations. It can also order a recall by NHTSA via the courts.
The government will initiate a recall when it's necessary under certain conditions: Either the car doesn't comply with a Federal Motor Vehicle Safety Standard, or there's a safety-related defect in the vehicle or equipment.
Federal Motor Vehicle Safety Standards set minimum performance requirements for parts that affect a car's safe operation (like brakes, tires and lighting) or injury prevention (like air bags, safety belts and child restraints).
NHTSA is responsible for monitoring the manufacturer's compliance with the recall process.
Manufacturer-Initiated Recalls
A car safety recall can also be independently initiated by a manufacturer, according to NHTSA. But regardless of who initiates it, the recall process is pretty much the same.
First, the manufacturer must file a public report with the information you see in the news. The company has to describe:
The safety-related defect or noncompliance with a federal motor vehicle safety standard;
The involved vehicle/equipment population;
The major events that resulted in the recall determination; and
The remedy, along with a schedule for the recall.
If a safety defect is discovered, the manufacturer has to notify NHTSA, as well as vehicle or equipment owners, dealers, and distributors.
Manufacturers usually notify owners by merging their own records of vehicle purchasers with current state vehicle registration information. For equipment that doesn't have state registration records, manufacturers have to notify their distribution chain and known purchasers of the recalled equipment.
After giving notice, the manufacturer must remedy the problem at no charge to the owner. Remedy without charge means the repair, replacement, or repurchase of the vehicle or item of equipment that will correct the safety defect or noncompliance.
What Won't Trigger a Safety Recall?
According to NHTSA, recalls are all about safety. So don't expect a recall for:
Air conditioners and radios that do not operate properly;
Ordinary wear of equipment that has to be inspected, maintained and replaced periodically (such as shock absorbers, batteries, and brake pads);
Nonstructural or body panel rust;
Quality of paint or cosmetic blemishes; or
Excessive oil consumption.
If your car's been recalled, watch your mailbox for information about what to do next. If you're injured by a vehicle defect that you feel should trigger a recall, you may want to file a safety complaint with NHTSA and contact an experienced motor vehicle defects lawyer near you.
Related Resources:
You Don't Have To Solve This on Your Own – Get a Lawyer's Help
Meeting with a lawyer can help you understand your options and how to best protect your rights. Visit our attorney directory to find a lawyer near you who can help.
Or contact an attorney near you: