Hudson River Crash: Bodies of Bride, Best Man Found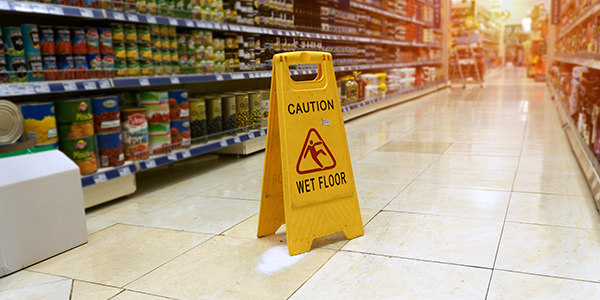 In New York's Hudson River, two bodies have been found after a deadly speedboat crash on Friday night. Mark Lennon, 30, who was set to be the best man at an upcoming wedding, was killed along with bride-to-be Lindsay Stewart, also 30, reports Reuters.
Searchers found the bodies over the weekend. The speedboat had four others aboard -- the boat's driver and members of Stewart's wedding party -- when it crashed into a barge below the Tappan Zee Bridge in Piermont, New York.
Jojo John, the 35-year-old driver of the boat, is now being charged with one count of vehicular manslaughter and three counts of second-degree vehicular assault. Civil lawsuits will likely follow.
Boating DUI Suspected
John is currently being treated at a local hospital along with three other survivors, including the woman's fiancé.
One of the crimes John is charged with -- vehicular manslaughter -- can be voluntary or involuntary. Manslaughter generally refers to an unintentional killing that results from recklessness, criminal negligence, or a misdemeanor of some sort. In this case, investigators suspect John was drunk at the time of the Hudson River boat crash.
Under New York Law, vehicular assault in the second degree is found when, with criminal negligence, that person causes a serious physical injury to another person by operation of a vehicle.
Civil Lawsuits Likely
While authorities pursue criminal charges, wrongful death lawsuits will likely be brought by surviving family members on the victims' behalf. Such suits typically seek compensation for medical or funeral costs and loss of consortium.
Wrongful death claims usually require negligence on the part of the person who caused the deaths. In this case, would John have any defenses, if he is found negligent? There are several that he could try to raise.
For example, if a mechanical failure was actually to blame for causing the crash, then John may be able to point the finger at a product defect. Or, if John can prove that the passengers somehow contributed to or encouraged rowdy behavior on the boat that led to the crash, then any damage award may be reduced in light of contributory or comparative negligence.
Finally, it's not clear whether the passengers signed waivers before boarding the speedboat, or if they were wearing life jackets. That could potentially lead to a defense that the passengers assumed the risk of injury.
Another question that a wrongful death attorney will want answered is who owned the boat, since John did not. The boat may have more than one owner, investigators told ABC News.
Related Resources:
You Don't Have To Solve This on Your Own – Get a Lawyer's Help
Meeting with a lawyer can help you understand your options and how to best protect your rights. Visit our attorney directory to find a lawyer near you who can help.
Or contact an attorney near you: