In a Chase, Are You Liable for a Crash?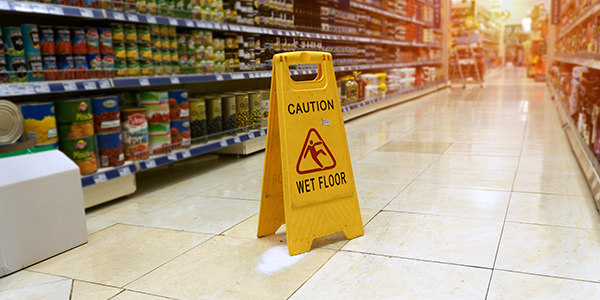 If you're involved in a car chase, who's liable if it ends in a crash? This is one of many questions being raised after a violent car crash that occurred in Detroit last month.
Police claim a man was allegedly chasing his girlfriend on the freeway. The girlfriend drove over a guardrail and crashed into an oncoming pickup truck, killing four people. The boyfriend who allegedly started the chase was taken into custody, Detroit's WJBK-TV reports.
While it may appear obvious who caused this chase and deadly crash, in other cases the facts may not be so clear. Here are a few factors to consider when it comes to liability for car chase injuries:
Liability in a Car Chase
When it comes to car accidents, negligence is generally the most common theory of liability. A driver usually owes a duty of care to all other motorists, cyclists, and pedestrians on the road. This duty is breached if they drive negligently or recklessly.
Specifically, here's what liability may look like in three car chase scenarios:
If you are chasing someone. If you are chasing someone on the road, you could potentially be held liable for reckless driving if you display a willful disregard for the general safety of others while operating a motor vehicle. Even in negligence cases, a driver who's chasing another vehicle could be held liable for injuries and damage if he meets the two types of causation required under a negligence theory -- "but-for" causation (which requires that "but for" the driver's action, the crash wouldn't have occurred), and "proximate" causation (which questions whether or not the injuries were "foreseeable" results of the driver's actions).
If you are being chased by someone else. If you are being chased by someone else and this leads to a car crash, liability turns on many specific circumstances. If the driver chasing you initiated it, then you may not be liable. However, if you somehow escalated the chase or were negligent in any way (for example, if you were distracted by a text message and crashed while being chased), you could potentially be held at least partly liable.
If you are being chased by the police. Police officers are typically given very broad powers to carry out their duties, and are often exempt from normal traffic laws during pursuits. However, this may vary by state and by case, as the Utah Supreme Court recently held that officers involved in a high-speed chase still have a duty to drive in a reasonably prudent way. Of course, if you are fleeing a police officer while on the road, you could also face criminal charges.
Lastly, remember that regardless of whether or not you are at fault after a car crash, there are certain rules you should always follow. For example, always remain at the scene of the crash, or you could be charged with a hit-and-run.
Related Resources:
You Don't Have To Solve This on Your Own – Get a Lawyer's Help
Meeting with a lawyer can help you understand your options and how to best protect your rights. Visit our attorney directory to find a lawyer near you who can help.
Or contact an attorney near you: