Jets Coach Trips Player: Lessons We Can Learn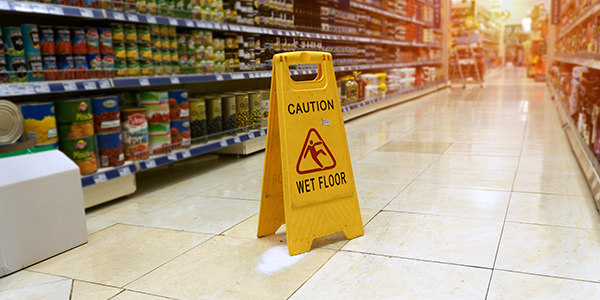 Football would be a different game if they allowed 12 players on defense instead of 11. That doesn't mean it was wise of Sal Alosi, New York Jets' coach, to intentionally trip a player on the opposing team. The NFL is reviewing the matter. The NFL isn't alone is reviewing the tape as millions of people have been searching for the "Jets coach trips player" video.
Alosi, the Jets' strength and conditioning coach, tripped Miami cornerback Nolan Carroll as he ran out of bounds while covering a punt.
"I made a mistake that showed a total lapse in judgment," Alosi said in a statement released by the Jets about 2 1/2 hours after the game. "My conduct was inexcusable and unsportsmanlike and does not reflect what this organization stands for ... I accept responsibility for my actions as well as any punishment that follows," The Huffington Post reports.
Naturally the players for the Dolphins took it all in stride. Oh wait, strike that and reverse it:
"They cheat. They talk junk. But we beat the hell out of them today ... I wish they'd tripped me. I'd have broken that old man's leg. I didn't see anything. He stuck his leg out and tripped him? He should be ashamed of himself. A grown man from the coaching staff? That's high character," said Dolphins inside linebacker Channing Crowder.
So what are the legal implications for a situation like this? Well, generally speaking a player injured in the course of a sport cannot sue for the injuries under assumption of the risk. However, that only protects risks that are expected to be part of the game. Coaches are not allowed to trip players. Therefore the question becomes one of proximate cause.
Under the well-known personal injury case known as Palsgraf, a person is responsible for the result of a situation that they set in motion as long as there are not any superseding causes and that result is foreseeable. In other words, it doesn't matter if the Jets' coach meant to injure player, only that he intended the act (the tripping).
If Nolan Carroll had wound up with a serious injury, such as a torn knee ligament and was out for the season, he would have had a number of possible legal actions against Alosi. He could have been prosecuted criminally, as well as facing civil actions for assault and battery, including possibly lost wages.
No word yet on whether Alosi is likely to be fined or suspended. But it's safe to say the "Jets coach trips player" headline will be heard from again. Consider this a lesson on what not to do.
Related Resources:
You Don't Have To Solve This on Your Own – Get a Lawyer's Help
Meeting with a lawyer can help you understand your options and how to best protect your rights. Visit our attorney directory to find a lawyer near you who can help.
Or contact an attorney near you:
Content For You