Jury Acquits W.R. Grace in Landmark Asbestos Case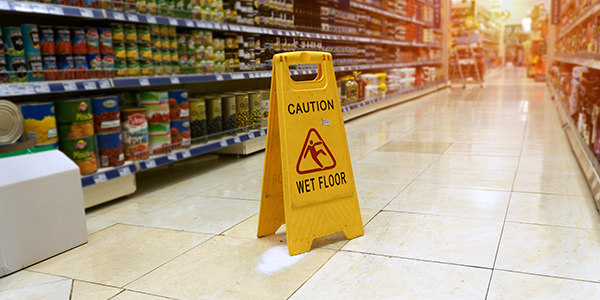 A jury has acquitted chemical manufacturing giant W.R. Grace and three of its top executives in a federal criminal case that accused the company of causing -- and then attempting to cover up -- asbestos contamination in the small Montana mining town of Libby. Today's decision puts the spotlight back on the longstanding health risks associated with asbestos exposure.
Asbestos in Libby, Montana. In the town of Libby, population approximately 2,600, at least 200 people have died from illnesses caused by asbestos, with hundreds more made seriously ill, the New York Times reports: "And there is no doubt that the Zonolite Mountain vermiculite mine, owned and operated by Grace from 1963 to 1990, was the source of the asbestos."
What was at stake in the case in federal district court in Missoula, Montana, were the two key questions before the jury: 1) What did W.R. Grace know about the extent of the asbestos risks that were tied to its mine, and 2) At what point did they decide to act (or decline to act) based on that knowledge, the Times reports.
The Jury's Decision. After a three-month trial, the jury in the W.R. Grace took less than two days to unanimously clear the company and its executives of any criminal culpability associated with asbestos exposure and illnesses suffered by members of the Libby community, according to the Times.
According to Bloomberg.com, the three charges on which the acquittal was returned were conspiracy, Clean Air Act violations, and obstruction of justice, "ending what was called the biggest environmental-crime prosecution in U.S. history."
The jury had to wrestle with one of the "gray areas of corporate behavior", the Times reports: deciding whether "efforts to control dust and ban smoking at the mine property -- smoking greatly compounds asbestos health risks -- [were] cynical and half-hearted stage-props of legal or public-relations posturing, as the prosecution contended, or genuine efforts to make a dangerous work place safer, as the defense argued."
What is Asbestos? Asbestos is a fibrous mineral that was once a very popular material in a variety of products, including cement, home construction materials and fire retardants. Asbestos can produce dust that can become dangerous if it is inhaled into the lungs -- causing or contributing to the development of illnesses. Learn more about Asbestos.
What Health Problems are Linked to Asbestos? Exposure to asbestos, especially long term and continuous exposure as part of an occupation, can cause health problems like asbestosis (a fibrous scarring of the lungs) and mesothelioma, a malignant form of cancer. Learn more about Illnesses Associated with Asbestos Exposure.
Where Can Asbestos be Found? Under federal law, most new uses of asbestos were banned in 1989, but obviously removal of asbestos from every source that existed prior to that date -- including ceilings, wallboard, and insulation products -- isn't possible. To familiarize yourself with the different products and materials that could contain asbestos, check out Where is Asbestos Found?
You Don't Have To Solve This on Your Own – Get a Lawyer's Help
Meeting with a lawyer can help you understand your options and how to best protect your rights. Visit our attorney directory to find a lawyer near you who can help.
Or contact an attorney near you: