Katrina Lawsuit Begins: Is the Government Liable for Flood Damage?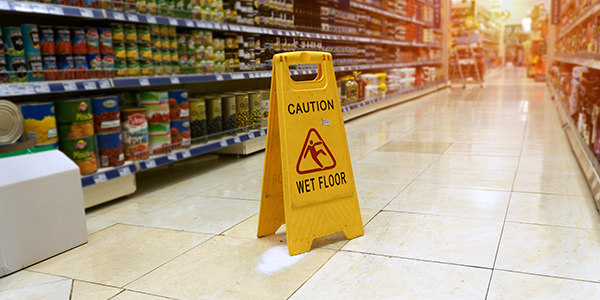 A handful of New Orleans-area homeowners are having their day in federal court today, in a closely-watched lawsuit against the Army Corps of Engineers that could open the door to recovery for thousands of additional damage claims against the federal government, for destruction caused by Hurricane Katrina and its aftermath.
What the Katrina Plaintiffs Say. The plaintiffs in the lawsuit being heard this week, in federal court in New Orleans, are six New Orleans and St. Bernard Parish residents. They aren't blaming the government for the hurricane, but are arguing that the government improperly designed and constructed a channel called the Mississippi River Gulf Outlet, which they claim made Katrina's flood damage much worse in areas adjacent to the channel after the storm hit.
The Mississippi River Gulf Outlet, known locally as "MR-GO", is a 76-mile-long channel between New Orleans and the Gulf of Mexico, built by the Army Corps of Engineers in 1968, to facilitate shipping in the area.
What the Government Says. The federal government is expected to offer a number of arguments against its liability for damages caused by Katrina, including the position that the Flood Control Act of 1928 shields the federal government from lawsuits over flood damage. Additionally, according to the New York Times, the "government will argue that Hurricane Katrina would have devastated the region whether or not the channel had ever been dug," because of overriding factors like a failed levee system.
What's at Stake. If the claims of the six plaintiffs in the case (who are asking for about $400,000 each) succeed, the real story will be the court action that follows, with thousands of Katrina victims whose homes are (or were) located along the MR-GO expected to collect compensation as well.
Of the "unprecedented stakes," ABC News says: "If the plaintiffs win, tens of thousands of other Katrina victims will likely win their lawsuits as well, making the federal government liable for up to $100 billion in damages, according to Army Corps of Engineers estimates. That would be more than any court judgment in U.S. history, according to legal experts."
The New Orleans Times-Picayune hints that a victory for the Katrina plaintiffs could even lead to federal legislation: "the plaintiffs' attorneys have vowed that if they win the case, they will ask President Barack Obama and Congress to help resolve the claims of all Katrina flooding victims."
Related Resources:
You Don't Have To Solve This on Your Own – Get a Lawyer's Help
Meeting with a lawyer can help you understand your options and how to best protect your rights. Visit our attorney directory to find a lawyer near you who can help.
Or contact an attorney near you: