Missouri Lawsuit: Tannery Sludge Caused Brain Tumors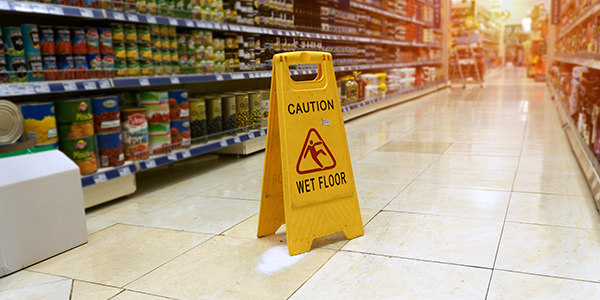 A lawsuit filed this week accuses a Missouri tannery of producing a chemical sludge that contaminated local farmlands, and allegedly caused tumors in a number of residents of Cameron, Missouri.
The Missouri Lawsuit. The lawsuit claims that sludge produced by Prime Tanning Corp. -- and later used as agricultural fertilizer on farms across four neighboring counties -- contains unusually high levels of hexavalent chromium, a carcinogenic chemical compound, according to the Kansas City Star. The suit, which was filed in Clinton County, Missouri, alleges that exposure to the chemical has caused brain tumors in an unknown number of people living in Cameron, Missouri, the Star reports.
The "Erin Brockovich" Connection. The lawsuit is being filed with the help of environmental activist Erin Brockovich, according to the Associated Press, and the "carcinogenic chemical is the same one that prompted a $333 million settlement from Pacific Gas & Energy in 1996 for exposing a California town to the chemical," the subject of the 2000 film "Erin Brockovich".
What is Hexavalent Chromium? Hexavalent chromium is a chemical compound containing the metallic element chromium, and can be found in nearby air, soil, and water as a by-product of many types of manufacturing processes. Although chromium itself is a naturally occurring chemical, at high levels of exposure it can cause respiratory problems, pregnancy complications, and cancer. Hexavalent chromium has been classified as a known carcinogen. Learn more about Hexavalent Chromium, from the Centers for Disease Control and Prevention (CDC).
"Toxic Torts" on the Rise. Due to the increased reliance on chemicals and other synthetic materials in manufacturing (and industry in general), the number of toxic substances we're exposed to in our environment has increased dramatically. Older trends of health problems linked to dangerous chemicals (sometimes called "toxic torts") are well known, like diseases related to lead-based paint and the alarming number of cancer cases that are tied to asbestos exposure. But health officials and attorneys are also seeing new trends cropping up, including health problems linked to benzene, beryllium, perchlorate, and silica.
You Don't Have To Solve This on Your Own – Get a Lawyer's Help
Meeting with a lawyer can help you understand your options and how to best protect your rights. Visit our attorney directory to find a lawyer near you who can help.
Or contact an attorney near you: