Model Lauren Scruggs Sues, Gets $200K Offer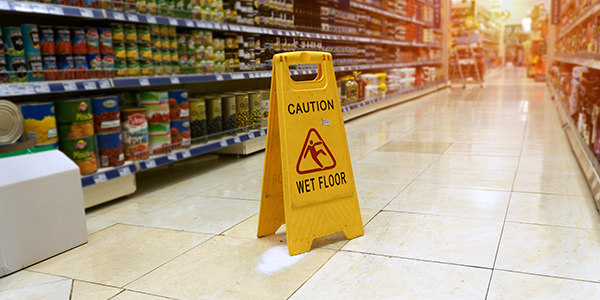 Though settlement negotiations are still ongoing, model Lauren Scruggs has sued the owner and insurance carrier of the small plane that left her without a hand and blind in one eye. The 23-year-old was injured in December after she exited the plane and accidentally walked into the front propeller.
Legal liability is actually not at issue in the suit. Instead, Scruggs is asking a Texas court to interpret the Aggressive Insurance Services policy that covers Shell Aviation's plane and pilot. The two companies say they only owe her $200,000, while she says she is entitled to significantly more.
Scruggs' injuries are technically covered by two policies, both issued by Aggressive. One covers the plane while one covers pilot Curt Richmond. Both policies have a limit of $1 million per occurrence, and a sub-limit of $100,000 per passenger. Aggressive offered Scruggs $200,000, according to the lawsuit. This represents the passenger maximum under both policies.
But Lauren Scruggs has sued because she doesn't agree with Aggressive's interpretation of the word "passenger." The insurance company defines passenger as "any person, other than the pilot, who is in the Aircraft or getting in or out of it." The lawsuit says that Scruggs had already exited the aircraft. She was on the tarmac, and began walking forward. She was then struck by the propeller.
Because Scruggs had no contact with the aircraft, the suit says she technically wasn't "getting out" of the plane. As such, she was not a passenger and is entitled to something closer to the $1 million limit on each policy.
Aggressive disagrees, and seems to think that "getting out" includes walking away from the aircraft. Or, at the very least, it includes individuals who are in the process of moving out of the plane's shadow.
At this moment, there's little information on just how the court will rule. But the end result may very well be irrelevant. Now that Lauren Scruggs has sued, Aggressive and Shell Aviation have more incentive to offer her a larger monetary settlement. The entire suit could simply be an attempt to gain leverage.
March 29, 2012, 1:00 p.m. PST, Editor's Note: The title of this post has been corrected to reflect information from Scruggs' attorneys that she did not "reject" an offer from the insurance company. Scruggs asked the court to interpret the insurance policy in question. Attorneys also state that as of this date, the defendants and Scruggs have resolved issues raised in the action seeking interpretation by the court of the insurance policy.
Related Resources:
You Don't Have To Solve This on Your Own – Get a Lawyer's Help
Meeting with a lawyer can help you understand your options and how to best protect your rights. Visit our attorney directory to find a lawyer near you who can help.
Or contact an attorney near you: