National Bike-Share Program Launched, 5 Safety Tips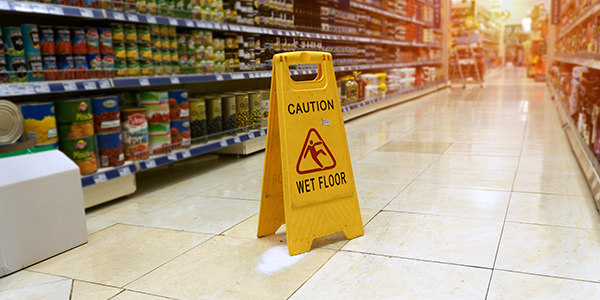 Bicycle safety has always been important, but lately with the increased encouragement to use bikes as your main mode of transportation, it's more important now than ever.
While National Bike Month is just about winding down, bike popularity is still peddling on. Bike riding is encouraged now more than ever, especially in our increasingly environmentally-aware society. Not only that, but just this week, the nation's biggest bicycle-sharing program was launched in New York City. According to The Associated Press, it's one of more than 500 bike-sharing systems in the world, but the biggest in the country with over 15,000 eager bikers already signed up for the program.
But, before you start gearing up, here are 5 important safety tips to keep in mind.
1. Stay protected. By law in states like California, riders 18 or younger must wear helmets while on a bike. But, even if you are older than that or aren't required by law, helmets are a good idea. They can help protect from head injuries, which often lead to brain injuries. Also keep in mind that when you get a helmet, make sure that it is properly fitted to ensure that it doesn't fall off during your ride.
2. Be visible and stay alert. While this is of course important in general, it is even more pertinent for bicyclists. Bikers are not as obvious and mainstream on the road as cars are, so it is up to the biker to ensure that they are extra visible. Being alert and always focusing on the road and your surroundings is crucial.
3. Obey all traffic laws. This includes stopping at red lights when cars do and signaling when turning and changing lanes. Just like motorists, bicyclists are traveling on the same road and thus subject to the same liability.
4. Always ride to the right, but not too far right. Bicyclists should always ride to the right of the road as a general rule of traffic. But, to avoid conflicts with right-turning vehicles or hitting the curb or parked cars, make sure that it is not so far that you lose your balance or make unsafe contact.
5. Never drink and bike. Not only is it dangerous, but it is just as illegal as drinking and driving. It may seem like a great alternative to driving, when you plan on drinking, but in many states, bikes are considered vehicles just as cars are. This means that you could be subject to the same penalties as any standard DUI.
Related Resources:
You Don't Have To Solve This on Your Own – Get a Lawyer's Help
Meeting with a lawyer can help you understand your options and how to best protect your rights. Visit our attorney directory to find a lawyer near you who can help.
Or contact an attorney near you: