No Dice: Casino Lawsuit Filed by Terry Watanabe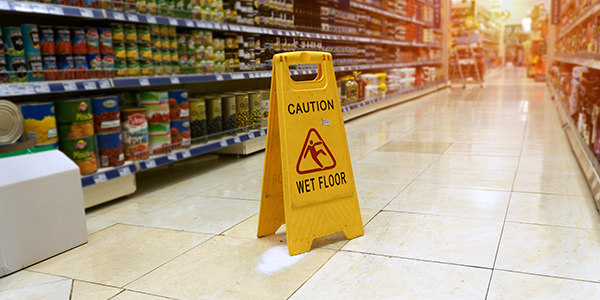 A multi-millionaire from Nebraska has sued the Harrah's casinos because he claims that Harrah's knowingly took advantage of his gambling addiction, to the tune of over $100 million.
CNBC reports that Terrance "Terry" Watanabe has filed a lawsuit which accuses Harrah's of supplying him with luxurious suites, alcohol, and prescription drugs in order to take prey upon the weaknesses of the gambling addict.
He claims that Harrah's efforts succeeded in costing him over $100 million. Mr. Watanabe is known as a philanthropist who made his fortune from running Oriental Trading Co. in Omaha, Nebraska. He alleges that Harrah's was well aware of his wealth and that he is a gambling addict.
Harrah's allegedly offered Terry Watanabe a variety of incentives in order to ensure that he spent his fortune with them. These perks included a three bedroom palazzo, 15 percent cash back on monthly table losses of $500,000 or greater, $12,500 transportation reimbursement, a $3 million line of credit, and even tickets to a Rolling Stones concert.
The casino lawsuit accuses Harrah's of taking advantage of Mr. Watanabe. It claims that when the gambling addict was losing large sums of money, Harrah's responded by offering him prescription pain killers and increasing his credit limit. CNBC quotes the suit: "Watanabe's losses escalated astronomically in the fall of 2007, just as his level of intoxication was reaching its most extreme. Harrah's responded not only by increasing his credit limit and providing him with a non-stop supply of alcohol and prescription pain killers, but also by increasing his table limits beyond those available to other patrons."
Why is this lawsuit so critical? It is against Nevada law for a casino to knowingly let a gambling addict gamble; especially if it appears like he is under the influence of drugs or alcohol.
The other important thing to note is that Mr. Watanabe is set to go on trial as a defendant for unpaid markers to Harrah's. Mr. Watanabe claims that Harrah's promised to wait 60 days before they cashed these markers (which are like checks), but Harrah's claims that it had a right to call in the markers earlier than 60 days. The trial is slated for next year. If he is found guilty, he could face up to 16 years in jail.
Mr. Watanabe claims that since he made up 6% of Harrah's total revenue, and almost 20% of its volume in two of its casinos, Harrah's had an interest in keeping Mr. Watanabe available to gamble.
A letter from Mr. Watanabe's lawyer to the Nevada Gaming Control Board states: "Senior management was highly incentivized to keep milking Mr. Watanabe -- literally for all he was worth, because they were negotiating the sale of Harrah's to a major investment firm."
Terry Watanabe's casino lawsuit asserts claims of fraud, breach of contract, conspiracy and negligence as well as 11 other claims.
For more information, please visit our Related Resources links.
Related Resources:
You Don't Have To Solve This on Your Own – Get a Lawyer's Help
Meeting with a lawyer can help you understand your options and how to best protect your rights. Visit our attorney directory to find a lawyer near you who can help.
Or contact an attorney near you: