NYC Citi Bike Injury Lawsuit Seeks $15M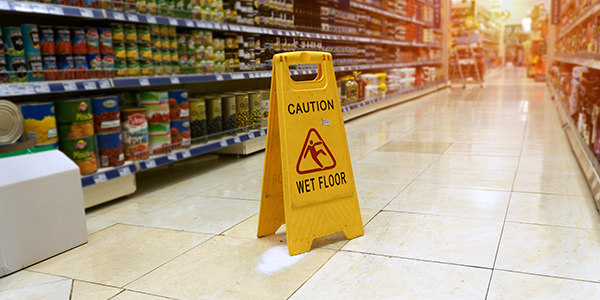 A Connecticut man and his wife are suing New York City and Citi Bike -- NYC's public bike-sharing program -- after a bike crash left the man with serious nerve damage.
Ronald Corwin, 73, of Westport, claims he flipped his Citi Bike when the front wheel struck a low barrier that was installed next to the bicycle docking station. As a result, Corwin now suffers from traumatic nerve palsy, according to the New York Daily News.
Corwin claims in his lawsuit that both the city and Citi Bike's private operator were negligent in installing the barrier. He's seeking $15 million for his injuries.
Can Citi Bike User Prove Negligence?
In order for Corwin to prove negligence, he must show that:
New York City and the Citi Bike operator owed a duty to him to act reasonably when installing the bike barrier;
The duty was breached;
Their actions caused his injuries; and
Actual damages resulted from their negligence.
Corwin is arguing that the bike barrier that caused him to flip his bike was negligently installed. The barrier is a wheelstop that is used to prevent cars from backing into the Citi Bike stations, according to the Daily News. At the time of his accident, it's alleged that the wheelstop was at least 6 feet wide and 6 inches high, but it wasn't distinguished by any cones or signs. Corwin also alleges that he didn't see the barrier because it blended in with the road.
As a result of the Citi Bike accident, Corwin says he suffers severe nerve damage that leaves him unable to taste and smell, so damages were incurred.
While news reports don't indicate why Corwin's wife is a party to the lawsuit, it could be for loss of consortium if Corwin's injuries caused a loss of services, love, and sexual relations between them.
Questions Over Possible Liability
One potential hurdle for Corwin's Citi Bike lawsuit: City governments are usually entitled to sovereign immunity, which generally prevents them from getting sued without permission.
However, in this case, New York City has a contract with Citi Bike's operator that makes the operator's insurance company responsible for lawsuits stemming from the bike-share system and protects the city from claims, according to the Daily News.
If the contract protects the city from liability, then the operator could potentially be held solely responsible for Corwin's injuries if he wins his lawsuit.
A spokesman for NYC's Law Department declined to comment on the suit, the Daily News reports. But since the lawsuit was initiated, the Citi Bike barrier where the accident occurred has now been painted orange, with an orange construction cone placed next to it.
Related Resources:
You Don't Have To Solve This on Your Own – Get a Lawyer's Help
Meeting with a lawyer can help you understand your options and how to best protect your rights. Visit our attorney directory to find a lawyer near you who can help.
Or contact an attorney near you: