Online Ammo Sellers Sued Over Aurora Theater Shooting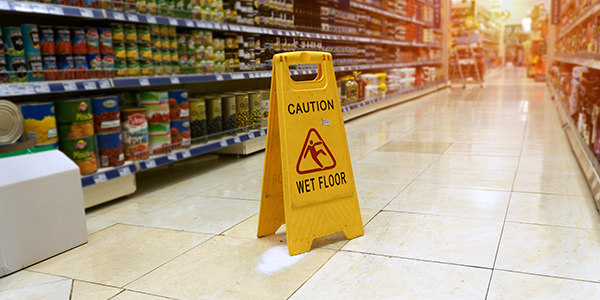 Online ammo retailers have been slapped with a lawsuit over their alleged liability in the Aurora, Colorado, movie theater shooting in 2012.
The Brady Center to Prevent Gun Violence announced in a press release Tuesday that it was filing suit against websites "that supplied Aurora movie theater shooter James Holmes with ammunition, body armor, tear gas, and other equipment used in his assault." The non-profit and relatives of one of Holmes' victims joined in court to charge these websites with negligently supplying the murder suspect with his armaments.
Do they have a case against these ammo websites?
Are Websites Culpable for Aurora Deaths?
The Brady Center filed the lawsuit on behalf of Lonnie and Sandy Phillips, the parents of Jessica Ghawi, a woman shot and killed in the Aurora theater shooting. In their civil complaint filed Tuesday, the plaintiffs list the following retailers as defendants:
BulkAmmo.com;
Sportsmansguide.com
KeepShooting.com; and
BulletproofBodyArmorHQ.com.
The suit claims that Holmes purchased tear gas from KeepShooting.com, bulletproof armor from BulletproofBodyArmorHQ.com, hundreds of rounds of ammunition and a laser sight from Sportsmansguide.com, and thousands of rounds of various types of ammo from BulkAmmo.com.
Holmes is accused of killing 12 people and injuring 58 others using the tactical implements he bought off these websites, and he is currently awaiting trial for these crimes. However, while Holmes' trial isn't scheduled until December 8, the Brady Center and Ghawi's parents want these retailers to pay for negligently supplying Holmes with his deadly tools.
Can Gun Suppliers Be Found Negligent?
This isn't the first time that victims who have attempted to sue someone other than the shooter for gun injuries and deaths. After the Sandy Hook school shooting, many eyes turned toward Bushmaster, the manufacturer of a rifle used in the shootings, to be held legally responsible. However, since the products gun and ammo retailers sell are legal (although highly regulated), suing them for shooting deaths requires that a retailer act negligently in some way.
Plaintiffs allege that because of Holmes' history of mental illness and drug use, selling ammo and armor to a person like him created a foreseeable risk of harm to others. Just one problem: These websites likely had no way of knowing about Holmes' mental state or drug use, and they had no legal obligation to check.
In order for the Brady Center and victims to prevail here, this legal and logical hurdle has to be cleared.
Related Resources:
You Don't Have To Solve This on Your Own – Get a Lawyer's Help
Meeting with a lawyer can help you understand your options and how to best protect your rights. Visit our attorney directory to find a lawyer near you who can help.
Or contact an attorney near you: