Polo Horse Deaths Raise Issue of Lawsuits Over Harm to Animals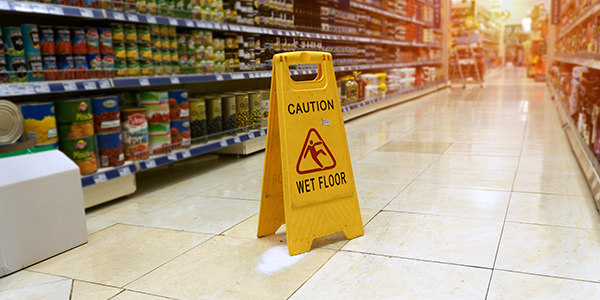 A Florida pharmacy has admitted that incorrectly-prepared medication was given to 21 horses that died before an international polo match last weekend. The story raises some interesting legal questions that arise when animals suffer harm and become the subject of injury lawsuits.
CNN is reporting that Franck's Pharmacy in Ocala, Florida is acknowledging that the strength of certain medication ingredients is to blame for the deaths of the horses, which "collapsed one after another in front of spectators at the International Polo Club Palm Beach in Wellington, Florida, while being prepared for a tournament Sunday."
No legal action has been announced over the Florida polo horse deaths, but what happens when animals and pets are the subject of a lawsuit for injuries or death?
Animal or Human? Liability is the Same. The fact that it was animals (rather than humans) that were harmed in the Florida polo horse case would likely have no effect on any finding related to the pharmacy's (or a prescribing veterinarian's) legal liability for the medication error. Negligence is negligence in the eyes of the law.
The horses' owners (or whoever the plaintiffs turned out to be) would need to show that the pharmacists or vets were negligent as medical professionals, meaning that they deviated from a generally accepted standard of medical care, and that deviation caused injury. Given that the Florida pharmacy has apparently acknowledged that the medication for the 21 horses was incorrectly prepared but, as CNN reports, a liability finding may not be much of a fight.
Animal or Human? Damages are Much Different. As mentioned above, a liability finding in an injury case likely won't be affected by whether an animal or human was harmed by a medical professional's negligence. But when a dollar figure is placed on that liability, this is where the animal victim vs. human victim difference comes into play. As much as animals -- especially household pets -- are becoming more and more an integral part of peoples' lives, the law hasn't evolved accordingly. To put it bluntly, where lawsuits are concerned, the dollar value placed on an animal's life (or proper compensation for an animal's pain) is nowhere near equivalent to corresponding figures for humans.
But, as is the case with the Florida polo horse deaths, where an animal is an income source for its owners and was likely expensive to acquire (think breeding fees for thoroughbred horses), a lawsuit for harm to a performing animal would result in much higher damages than would a claim over the death of a family cat (strictly from a dollar figure standpoint, of course).
You Don't Have To Solve This on Your Own – Get a Lawyer's Help
Meeting with a lawyer can help you understand your options and how to best protect your rights. Visit our attorney directory to find a lawyer near you who can help.
Or contact an attorney near you: