Preschoolers With Special Needs Abused, Lawsuits Claim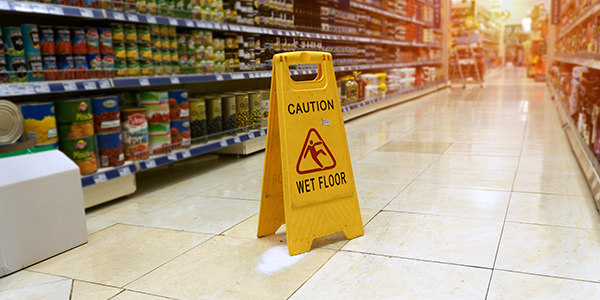 The mother of a preschooler with special needs alleges her 3-year-old child was abused by teachers, and has filed a lawsuit in response.
It's the third such lawsuit against Livonia Public Schools, a district outside Detroit. Two other lawsuits, filed last month, allege that three other children with special needs in the same class were also abused.
Especially disturbing, the suits claim that staff members knew about the abuse but didn't do much to stop it, reports the Observer and Eccentric. To combat the growing concern of children with special needs being abused by teachers and staff members, the suit is calling for a different kind of remedy.
Cameras in the Classroom?
In addition to calling for the allegedly abusive teachers to be fired, the latest lawsuit asks the court to install a surveillance system in special-needs classrooms. Such a system should include publicly accessible audio- and video-recording devices to document what goes on, the suit asserts.
Like the other two lawsuits, the latest complaint alleges child abuse, neglect and civil rights violations. It should be noted, however, that no criminal charges have been filed.
Education for Children With Special Needs
The difficulty is that sometimes parents disagree with teaching and restraint methods which may not be legally considered child abuse or a civil rights violation.
Under the Individuals with Disabilities Education Act (IDEA), every student with special needs aged 3 to 21 is entitled to a "free and appropriate education." But the duty of a school district is to provide an appropriate education, not the best possible education.
Due to the uniquely tailored environment of special-needs programs, controversial tactics used in such classrooms -- like basketholds -- are sometimes used, even though it's not the parents' wishes. In such situations, parents and schools can sign up for IDEA mediation.
Still, there are limits as to how a child with special needs can be disciplined or handled.
In the first lawsuit against Livonia Public Schools, the teacher in question allegedly grabbed a student's head, jerked it backward and yelled directly in his face, reports the Observer and Eccentric. That student was was born with hydrocephalus, which makes any severe head movement and/or injury potentially life-threatening.
Child abuse is still a crime, and in most states, teachers are supposed to be the first line of defense. With a few exceptions, school staff and teachers -- even special-needs teachers and staff -- are generally required to report any instance of suspected child abuse.
Related Resources:
You Don't Have To Solve This on Your Own – Get a Lawyer's Help
Meeting with a lawyer can help you understand your options and how to best protect your rights. Visit our attorney directory to find a lawyer near you who can help.
Or contact an attorney near you: